Ever wonder where costume designers go to find the jewelry they use in movies and television shows? Jessica Cohen is one of the first people many of them contact, especially when it comes to jewelry. She's a good person to know – and she just launched a cool new website that makes it easy for productions to find the jewelry designers she represents.
As a mutual friend of ours put it: "There can't be a better score for a designer than having your jewelry show up on Meryl Streep's neck in a movie." Amen. Unless it's having Catherine Zeta Jones wear your jewelry on a movie set, where it gets snapped by paparazzi and splashed all over the fashion press. That's what happened to Amelia Rose after Cohen "placed" one of her necklaces in 2008.
Every designer dreams of having a star wear their jewelry at an awards show. These days, however, unless you're Lorraine Schwartz or Martin Katz, you have a better shot at having your jewelry picked up by a TV show – preferably the kind fashion bloggers dish about the next day, posting screenshots that go viral on social media.
So, how does one go about getting discovered by Hollywood? I asked the owner of LupRocks.
I know a couple designers who got a lot of publicity after a famous actress began wearing their jewelry. Can it make a career to land a celebrity customer?
Jessica Cohen: A lot depends on the way a designer markets it and gets the message out. Sometimes, it's overnight success. We placed Renee Lewis and Akiyo Montsuoka on Sex & The City early on. That was before the web was so popular but we went to message boards and tapped into that and those pieces sold because people were so interested in that show.
Anything Sarah Jessica Parker wore, on or off set, was tabloid catnip in those days. I remember the scene pictured on your site.
JC: She was wearing Akiyo's and Renee's necklaces at the same time and people loved it. Sex & the City launched my career in product placement. I did the pilot of that show and provided most of the jewelry from then on. Sarah Jessica Parker became a customer of Renee Lewis after that and started wearing her jewelry around. So that can happen.
Sex & the City set a lot of trends. What are the other most influential shows on TV?
JC: The jewelry worn on Gossip Girl helped set a lot of trends too. I helped get Alex Woo on that show. Then she got to know the costume designers and went on to Vampire Diaries.
The Good Wife is really popular too. I've placed a lot of jewelry on that show, including the horseshoe necklace by Vanessa Amalia that Kalinda (Archie Panjabi) wears in every episode.
I wrote about the jewelry on The Good Wife early on and that post attracts a lot of visits. What's the key to getting jewelry on shows like that?
JC: Well, there are always a few media darlings. Alex Woo gets placed a lot and her placements generate sales.
Amelia Rose is another who gets placed almost every single time. She offers a mix of fashion, semi-precious, and fine jewelry. Judith Bright has had a lot of success too.
Is it about having the kind of jewelry that's easy for costume designers to style?
JC: Partly, but it's also the designers themselves. I find the people who are most successful are the ones who are proactive, willing to try different things, and easy to work with. Amelia is quick to respond, eager to help, always on top of requests. She does really well with placement.
What's the most common misconception people have about getting their jewelry on celebrities?
JC: One thing people don't always understand is that just having something appear on a celebrity on the street won't do you much good. If it's in a movie or TV show, you have a lot more viewers. Anyone watching is seeing your piece, and then you can take a screenshot and send it out to your social media followers and friends can share it.
When someone is wearing something in their personal life, you have to try to find them. They probably aren't going to send you photos. So you can stalk the tabloids but it's much harder to spot and it's not really what we do.
Is it harder for jewelry designers to break into this now?
JC: These days, you have a much better chance of getting placement if you're working with a company that has a track record for placements than if you were trying to break in on your own.
I guess that's where you come in.
JC: I've had relationships with some of these fashion designers for 20 years, starting when I worked on the production side for 7-8 years. Because I did that, I know what they're looking for and I know how important it is to deliver what they need when they need it.
Is your service something an up-and-coming designer can afford?
JC: I try hard to make it affordable to people at any stage of their career. You can register to be listed on my site for as little as $99 a month and I will do my best to place your products. You can tell me what shows you want to get on but it's up to you to watch for your jewelry and promote it. I don't know every piece in every collection and costume designers don't always tell me what they've used.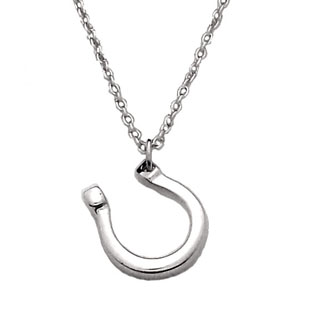 What's the best way for designers to be proactive?
Product placement has evolved a lot since I started. There's more competition now to get on hit shows, but it's easier to promote if you do. Because you can watch these shows on the computer, it's easy to spot your jewelry, hit pause, take a screenshot and then share it on social media. A lot of blogs cover this now and different people post about it on social media.
Is it possible for a designer to place their jewelry on a show by themselves?
It's not impossible to break in on your own, but costume designers on popular shows are bombarded. Somebody like Janie Bryant [of Mad Men fame] gets sent so much product. They rely on people like me to curate.
Let's say I have a line I think would be perfect for a certain character in a show. Should I be thinking that far ahead before I approach you?
If people are thinking like that, they're already on the right step. It's always good for people to know where they would like to potentially see their products. But I can also help guide them.
This article and all content on The Jewelry Loupe copyright © Cathleen McCarthy
Related posts
The Good Wife: character studies in jewelry
Revenge: character studies in jewelry
Martin Katz: journey to the red carpet
Lorraine Schwartz brings crazy glam to red carpet
Related products