Jewelry lovers – and makers without wholesale I.D.s who want gems and beads – can get free admission to Intergem shows held throughout the summer in (or near) Houston, Baltimore, Seattle, Boston, Los Angeles, San Francisco, Washington DC, and Chicago.
Founded four decades ago, International Gem & Jewelry Shows were one of the first to sell commercial jewelry to the public, with the broad selection and prices (from $5 to $500,000) of a trade show. More than 100 shows are held coast to coast each year, with exhibitors from across the U.S. as well as China, India, Africa, Australia, and Russia.
If you want to shop a wide selection of gems, beads, jewelry and accessories, there's probably one coming up nearby. You can buy tickets for $6 through Intergem but certain shows are available free (with a $3 service fee) via Goldstar. I've gathered them in one convenient, regularly-updated list, just for you: Click here to register for FREE admission to an Intergem show near you.
UPDATE: Free admission is not offered in all cities but if it is, you'll find it here. This deal goes fast in certain cities. I advise booking ahead, if you can.
Full disclosure: I publish Save on Cities and earn a small commission if you sign up for Intergem tickets via my site, even though they're free. So you're getting a deal and helping the Loupe at the same time.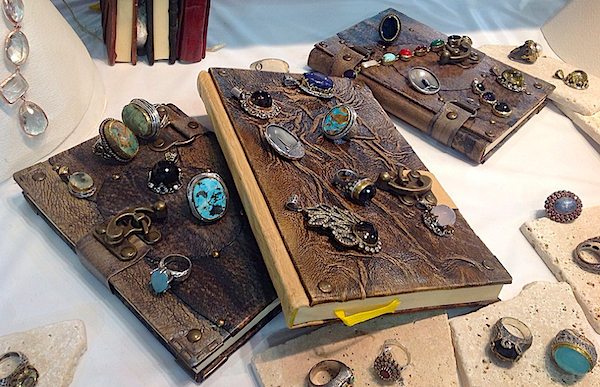 Related posts:
What you need to know about jewelry hallmarks
Jewelry trade shows & antique fairs in the U.S. in 2012
Related products (Buying through links on this site doesn't cost you any extra but it does put a couple bucks toward maintenance of this blog):