For the jewelry lovers in your life, few things equal the pleasure of looking at jewelry firsthand, except maybe looking at jewelry and reading about it at the same time. I have yards of bookcase devoted to this topic but here are some recent favorites:
For the collector: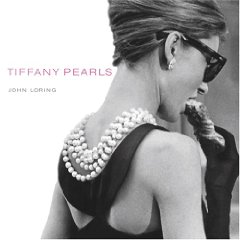 Tiffany Pearls (2006) A luscious coffee table collection of Tiffany design director John Loring's pearls of wisdom (and ornament). Packed with images of famous jewels and the stars who wear them, from Audrey Hepburn and Liz Taylor to Sarah Jessica Parker.
7,000 Years of Jewelry (2008) Hallelujah, a recent edition of my favorite reference on jewelry history, culled from the British Museum's extensive collection. The copy I have dates to 1986 and has so many sticky notes poking out, it's hard to turn the pages. If you want to see the original snake jewelry, not to mention earliest examples of every goldsmithing technique known to man and woman, you'll find it here – from Mesopotamia to Victoriana.
Calder Jewelry (2007) I can't believe this is already out of print. I'm including it anyway. I was grinning from ear to ear when this landed at my door and I opened it for the first time: page after page of delicious images. What an imagination this man had! Calder Jewelry is the catalog accompanying the museum exhibit of the same name, the ultimate collection of hammered-and-hinged wearable (more or less) flights of fancy by Alexander Calder. Yes, the one who invented the mobile also set the bar for studio art jewelry for decades to come. If you missed the exhibition – and what a pleasure that was! – this is a close second.
For jewelry makers:
If you're trying to figure out a new technique, nothing beats a workshop. Next best thing: step-by-step instructions with lots of pictures. Here are some good ones: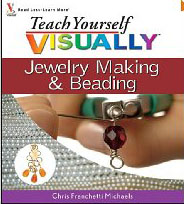 Teach Yourself Visually: Jewelry Making & Beading (2007) Great value: the Whitman's Sampler of how to make jewelry, enough information to get you started on beading, wire-wrapping, macramé. You'll even be able to make your own jump rings with this, if you're so inclined. It's packed with projects, just what the early-stage hobbyist needs to get started. Smaller spin-offs published this year: Visual Quick Tips for beading and wire jewelry.
Complete Metalsmith: Professional Edition (2004) Tim McCreight's spiral-bound guides have been getting smudged and thumbed on jewelers' workbenches for years. (I still have one from 1991.) You'll find many jewelry guides under his name but this is probably the ultimate. Worth the investment.
For rockhounds: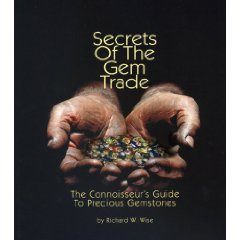 Secrets of the Gem Trade: The Connoisseurs Guide to Precious Gemstones (2006) Gemologist and intrepid reporter Richard W. Wise takes us behind the scenes to celebrate and demystify the world's most beautiful gemstones, from the familiar (diamonds, sapphires, amethyst) to the gourmet (chalcedony, paraiba tourmaline, spessartite garnet). Wise takes us from mud-and-sweat mining to polished gem. Don't expect the wall-to-wall photos typical of coffee-table books; this has pretty pictures but it's primarily text and aimed at serious collectors, rockhounds and adventurers – a genderless jewelry book. I recommend grabbing before it goes out of print, as so many of my cherished tomes have.