Looking for something personal for someone special? Nothing is more personal than jewelry, and no jewelry is more special than jewelry made by hand. You can find plenty of unique and finely-crafted pieces for less than $400. In fact, I'm going to start you off at $10.
Most of what you'll find in the lower price points is silver. Fortunately,  white metals are more flattering for many and silver allows for bigger, more adventurous and fashion-forward looks. Sterling takes a variety of patinas and is less expensive, which leaves more for colored stones and enamel work. When I wear silver artisan jewelry, chances are I bought it for less than $200, often directly from the artist.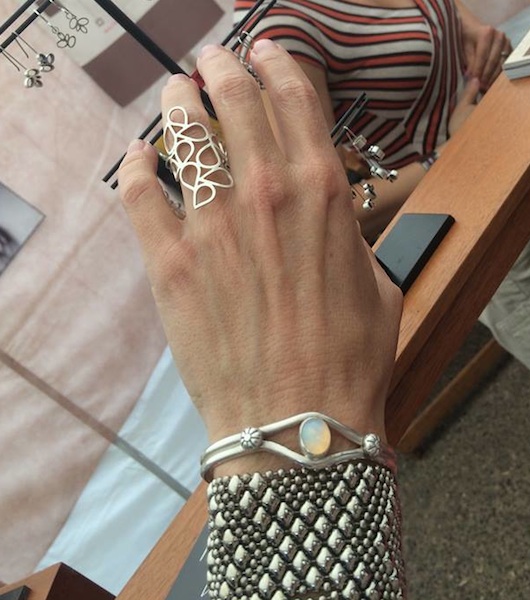 At a recent craft show trying on Hilary Hachey sterling Avocado ring ($145) with my opal bracelet by Francine Ruth ($165) and Liquid Metal bracelet by Sergio Gutierrez ($98)
But why limit yourself to silver and gold? When you invest in studio jewelry, you're paying as much for originality and craftsmanship as you are for materials. Today's studio jewelers are doing amazing things with every kind of metal, as well as enamel, wood, and all manner of gemstone – even meteorite.
Some handmade pieces are part of a production line, which means they will be more readily available. Many studio jewelers post one-off creations online, then mark them as sold. If you see something you like that's no longer on offer, contact the artist. More than likely, they'll be happy to make a similar piece. If a jeweler lists their jewelry as "custom," put your claim in soon so they have time to produce it for you by the holidays. If a gemstone is involved, you can often have your pick – and it may be wise to ask for a photo of the stone they will be setting before you commit.
New this year: Amazon just launched an artisan marketplace, offering 80,000 items, some available with Prime two-day shipping. Our favorite e-commerce giant appears to be taking on Etsy now, streamlining the buying process by making items easier to customize online without going back and forth with the seller. Product listings often include the number of days it will take the artist to produce the item.
But sifting treasure from the Amazon pile isn't any easier than on Etsy. For now, I'd say it's harder. However, studio jewelers I know and respect are giving it a shot, so I made the effort – and treasures I found! Also some good deals, even with shipping added. Here are some of my picks from that, as well as some treasure direct from the artists.
Handmade jewelry under $100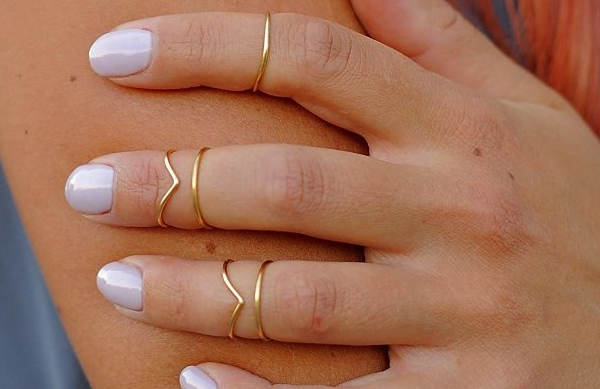 Set of five gold-plated midi rings by Prickly Hearts
for $10 (stocking stuffers!)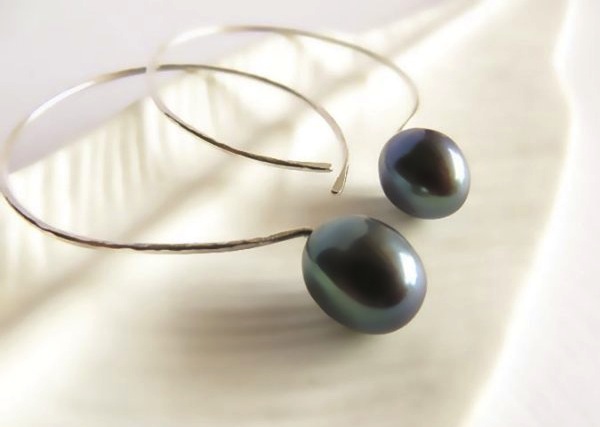 Hammered hoops with freshwater pearl drops by Kahili Creations, available in sterling with black pearl ($38)
or 14k rose gold-filled with pink pearl ($40)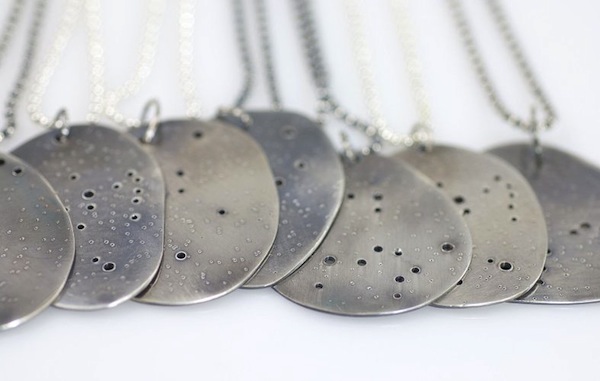 Constellation pendants
of sterling silver by Beth Cyr – Scorpio, Virgo, etc ($75 each)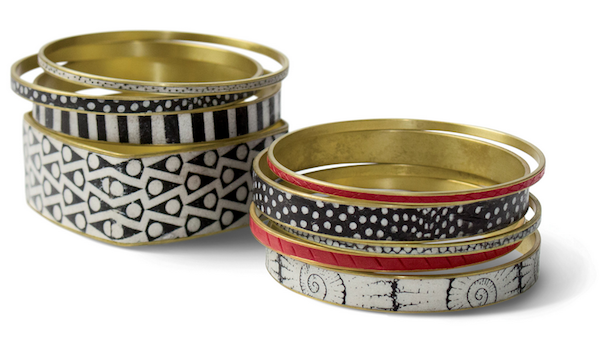 Polymer clay bangles by Louise Fischer Cozzi inlaid with brass ($45-55 each) at Artful Home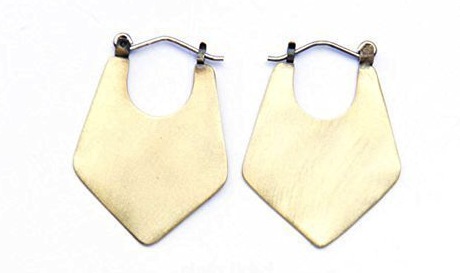 Arrowhead brass hoop earrings
by Cindy Liebel ($65)
Handmade jewelry for $100 – $200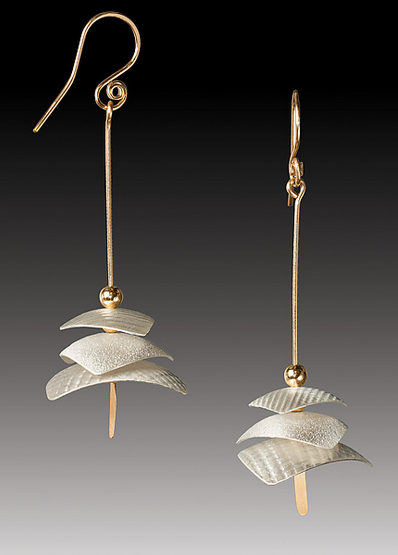 Pagoda Drops earrings by Carolyn Zakarija of textured, roller-printed sterling on 14k gold-filled wire ($136) at Artful Home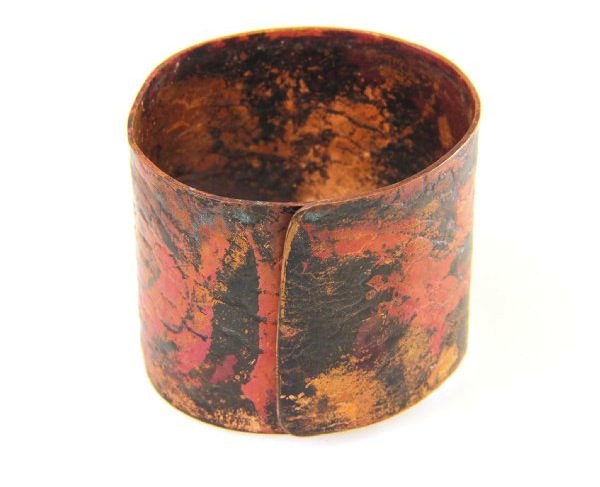 Embossed and oxidized copper cuff
($148) by Erika Laureano Design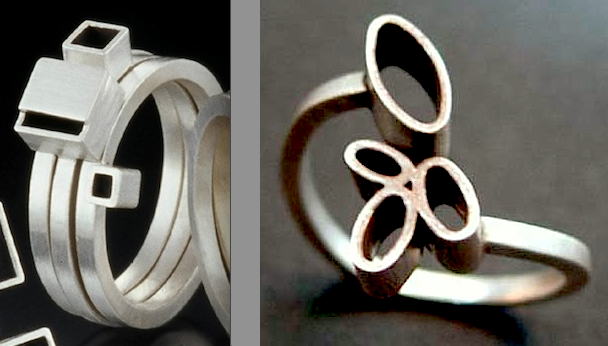 Sterling rings by Hilary Hachey: set of three stacking rings ($175) and Ovals ring ($135)
Handmade jewelry for $200 – $400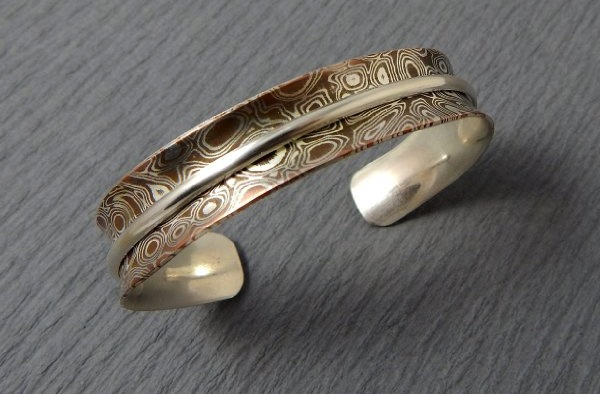 Cuff bracelet handcrafted by Francine Ruth
($250) of copper and sterling silver mokume gane, a Japanese technique of fusing metals then slicing to achieve a patterned effect. Lined in sterling silver, forged to anti-clastic shape, embellished with sterling silver wire.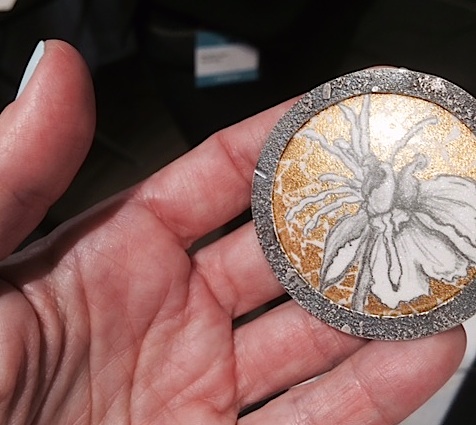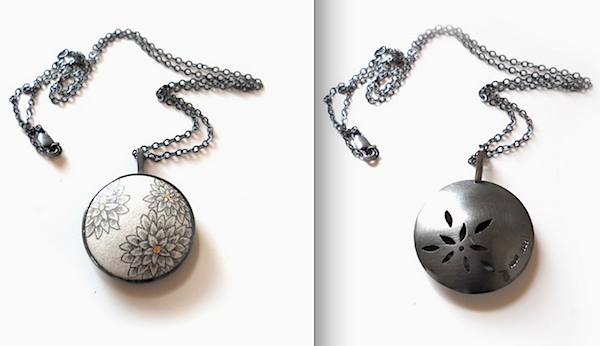 Reversible pendant by Nicolette Absil ($310) of oxidized sterling silver, copper, vitreous enamel, graphite, with 24k gold accents. Nicolette draws these images by hand and they are exquisite. Top piece is a new one I spotted over the weekend at the Philadelphia Museum of Art Craft Show.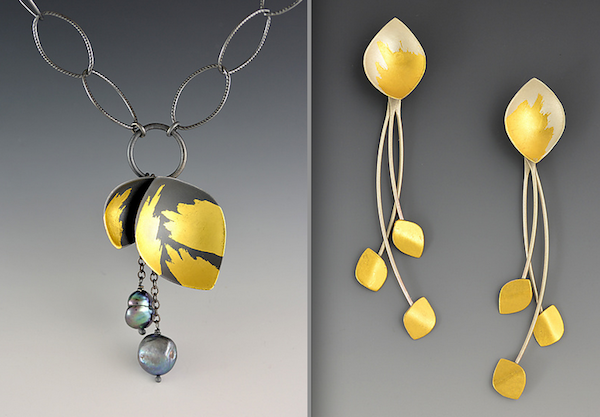 Judith Neugebauer's Petal Cluster necklace ($320) and Dangling Leaves earrings of 22k gold leaf on sterling ($260) at Artful Home

 Click here for more gift ideas for jewelry lovers and makers in my Amazon store.
Some background on some of the artists shown here:
Hilary Hachey: patterns in sterling
Judith Neugebauer: grace of a dancer