So excited to be attending my first SNAG conference next week! Having followed the Society for North American Goldsmiths for too many years to count, I was intrigued by the location – the beautiful artisan mecca of Asheville, NC. I love that events are held in various locales – all walking distance apart – so that you're not stuck inside one space but get to explore the creative heart of the city.
Among other things, we'll be in and out of the Asheville Art Museum, the Center for Craft, Creativity & Design, the Broadway Arts Building, the Orange Peel, and the Masonic Temple.
But the clincher for me was SNAG's decision to explore the business side of studio jewelry. Focus this year is not just studio art and craft but "finding your voice" (ie, product development), bridging art and fashion, a "multi-pronged approach to making and selling," and holistic practices. (This last topic is an extension of the sustainability focus of the IAC Gold Conference I attended recently in NYC – a fascinating and encouraging trend in jewelry right now.)
It isn't easy to be creative and self-employed – especially these days – but it's well worth the effort. I speak from personal experience. Also from six years covering this topic in my Net Profits column in Lapidary Journal / Jewelry Artist magazine.
When I pitched that concept, many jewelry artists were struggling to stay afloat after the market crash, navigating the unfamiliar waters of social-media marketing and online marketplaces like Etsy, trying to build new income streams to supplement the struggling show circuit. I used this blog and my own social media marketing as a lab experiment for that column, and eventually for webinars, related blog, and other spinoffs.
I will share what I learn at the SNAG conference in all these forums. Please feel free to add your own experience and observation to the conversation, here and elsewhere – even if you disagree.
On that note, I want to take a moment to thank all the designers and makers who have shared, so generously, with all of us for these various projects, including this blog. I truly believe the key to sustained success in any creative enterprise is more likely to be found in our peers than anywhere else. Best way to get back is to give back. SNAG and its sponsors do a great deal to make that possible for jewelry makers.
Business and marketing for independent jewelers is something I occasionally cover here as well – like how to build your own website and how to photograph jewelry. Expect to see more insights from next week's immersion, as well as new editions of the Tools Rule series. Sydney Lynch, one of the successful jewelers who has shared her tool secrets with us, will be speaking next week. Here's a sample of her new work.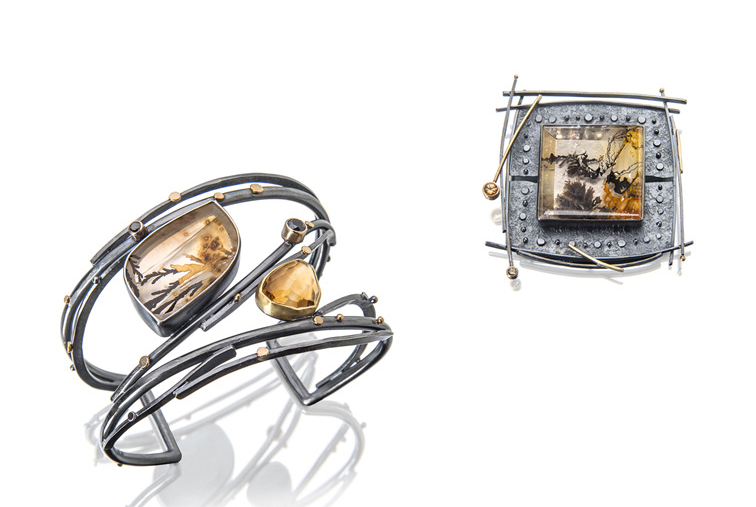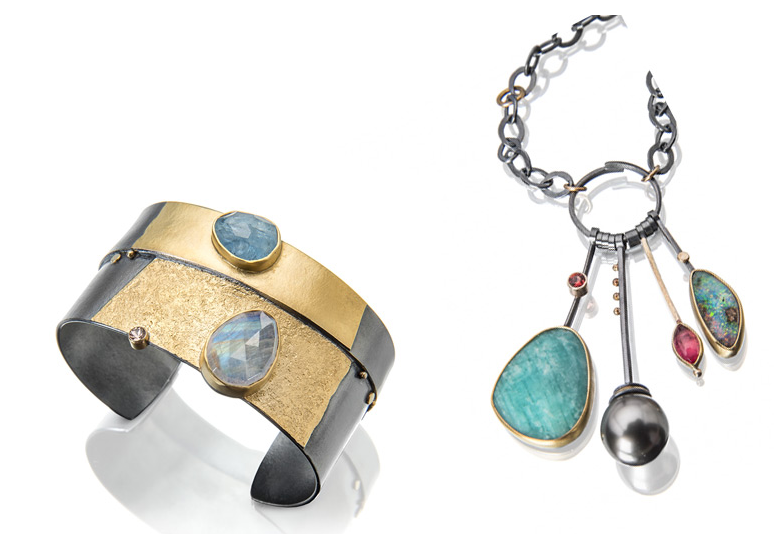 New work by Sydney Lynch, who will speak at SNAGneXt on Friday, May 20
.
We'll hear from many other successful studio jewelers too, including Biba Schutz. Both Biba and Sydney have managed to navigate an ever-shifting marketplace for decades, while remaining true to their art. When I visit their booths at craft shows, I'm always amazed at how much they've produced. Their work always looks like theirs, yet they've found 100 new spins on it.
I'll close with some shots I took at Biba Schutz's booth at the Philadelphia Museum of Art Craft Show last fall.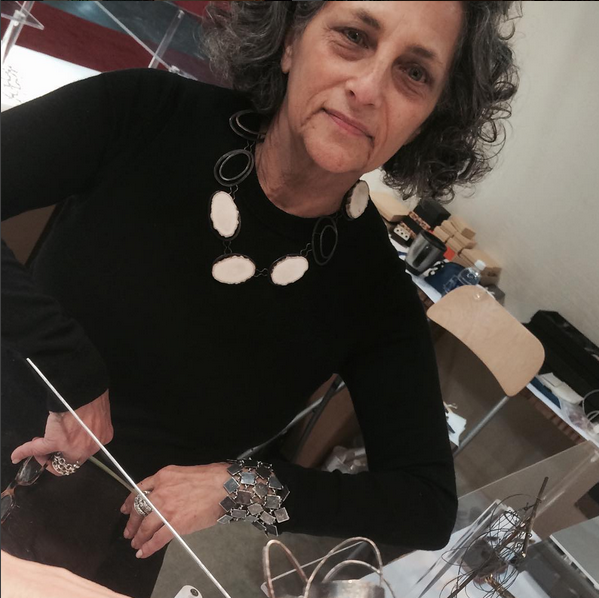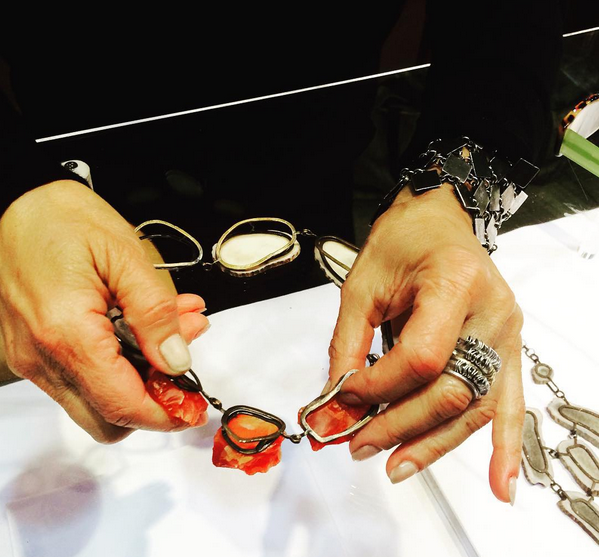 I'll be sharing more images and insights via Twitter and Instagram. If you're not going and wish you were, please follow along. If you are going, feel free to tag me (@thejewelryloupe) with your own images and insights, using the hashtag #snagnext – and I look forward to meeting you!