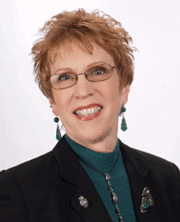 I interviewed Christie Romero last year for a story in Town & Country. In this unpublished part of that interview, last of a three-part series, she shares her tips on how to build a world-class jewelry collection – without going broke.
What's the best way to acquire a valuable collection of antique jewelry?
There are lots of ways to build a collection: by theme, period, color. There is no one right or wrong way. It's always about finding the best examples of whatever genre you collect. Collecting by theme is a great approach. Find the best pieces, things very clearly part of their genre, period or style.
Style and period are not the same thing, by the way. You hear people say "Art Deco period"—I fight that. It's a nit-picky thing but a style is not the same thing as a period; it's a collection of motifs but not the only thing happening at that time.
You associate certain styles with certain periods but in terms of what you buy, in terms of building a collection, a really good example is Imperishable Beauty, the book by Yvonne Markowitz, which features a single-owner collection of Art Nouveau jewelry. This person collected with such a discerning eye.
Is it better to buy antique jewelry through auctions or through dealers?
It depends how much you want to do yourself. If you're serious about collecting certain kinds of jewelry, find a dealer who deals in that specialty and develop a relationship – someone you can rely on with a solid reputation. Know your seller, they will contact you. People who've been at it a really long time, those are ones who know what you need them to know.
One of the biggest problems is misnomers and hearsay, believing what you're told. Just because someone is selling something doesn't mean they know about it. Unless you have some way of verifying what they're saying, it's foolish to just accept it. This goes back to knowing more yourself – and knowing who is reputable.
What are the pros and cons of buying at auction?
Collectors should definitely buy from major auctions. Christie's, Sotheby's, Bonhams and Skinner are all known for having really great jewelry. You can find wonderful things there, though you may not necessarily get a better deal. There's a lot of competition and demand. You also pay a buyers premium, and you're competing with dealers (who have to mark the piece up), as well as other collectors. If there's a high-demand piece in a sale, you will have to go to the mat for it.
I've never bought at Magnificent Jewels sales where the lowest amount is $50,000, but I've been to those auctions and gone to previews. I do purchase from Skinner a lot, a middle market area, and get really good antique pieces – not necessarily high-end, but good examples of whatever period. Bonhams and Skinner get really good things. They may not be at the top in monetary value but they tend to have more in terms of old things – and a lot of new stuff in every sale. And people are buying pieces to take them apart for the stones.
As a jewelry collector yourself, what do you buy?
I have all kinds of mini-collections, what I think of as my study collections. Depending on my mood, I love mid-century studio artist jewelry and over-the-top Victorian – mostly iron, micro-mosaics and miniatures. One of my favorites is a miniature, c. 1790, of a woman holding a letter. My initials are on it, so I had to have it. It's not something I'd wear.
I love silver of all kinds, especially Scandanavian. I love Finnish jewelry, which is also Modernist in design, so there's a tie-in there. But I also love the fun, whimsical stuff that makes you laugh. I'm in a special situation in that I teach with what I have. You can't learn unless you see and handle this stuff firsthand.
You should handle as much jewelry as you possibly can. I tell my students to go to auction previews so they can see the Edwardian pieces, and all the things I can't afford to buy. At an auction preview, you can try on amazing antique jewelry – pieces by Lalique, whose jewelry was an all-time pinnacle. Sotheby's had a sale of Lalique  that came to Beverly Hills for a preview, so I got to handle them. That was fun.
Christie Romero was director of the Center for Jewelry Studies, a jewelry historian, gemologist, collector, and author of Warman's Jewelry, a price and identification guide to 18th, 19th and 20th century jewelry. Christie died of cancer in September.
Related products: