I just learned, with shock and sadness, that Tino Hammid died on July 11. Tino was one of the world's top jewelry photographers. He was also sweet, smart, funny, and generous of spirit. I considered him a friend.
Tino was particularly famous for his portrait-like gem shots. Eschewing props for meticulous lighting and positioning, he turned each gem or jewel into a work of art. They were works of art, nature's in some cases, and he made you appreciate that. He also made something very difficult look deceptively easy.
You can find an overview of Tino's accomplishments in National Jeweler which links to a memorial page set up by his family, where his daughter wrote a lovely tribute to her father.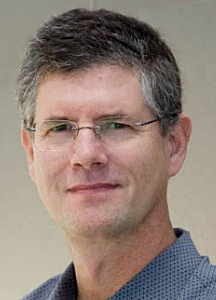 Tino and I met 20 years ago, in his Los Angeles studio, when I was interviewing him for the cover story in Lapidary Journal's July 1995 issue. Many conversations followed, in person (mainly at the Tucson Gem Show) and over phone and email.
By coincidence, we last spoke for another cover story in the same magazine 17  years later – Lapidary Journal's 65th anniversary issue, published May 2012. The editor and I agreed Tino should be featured in that magazine's retrospective, which would explore the rich history of LJ as well as the digital age of jewelry and media. Not only had Tino been shooting for the magazine for almost 30 years, we knew he could offer insight into the future of digital media.
Tino and I had a great conversation about the evolution of jewelry photography, magazines and media, and where it was all heading. While we both paid a price for the transition from print to digital media as freelancers, we were excited by the potential, watching with wonder as it unfolded, and swimming as fast as we could.
I spoke to a lot of people for that. Some saw the digital revolution as a downgrade and a threat. Not Tino. His positive spirit fueled the story I ended up writing, "Moving into the Digital Age."
With a heavy heart, I dug out the transcript of that final interview today and found this exchange:
"What do you think you're going to be doing in five to ten years?" I asked him.
"I hope to be working for higher-end jewelry companies that still need that extra polish, that extra touch of somebody who's been around a while," he said. "I hope to be one of the last ones standing." A year later, at age 61, he was diagnosed with colon cancer.
Tino's clients included the GIA, major museums and auction houses.  His vivid images of the world's finest gems and jewels graced the pages of many magazines (and often illustrated my stories). He photographed more than 100 catalogs for Christie's alone. For a couple decades, he flew to Hong Kong twice a year to shoot their jade catalog.
What does it take to get a top-quality shot? I asked him in 2012. "Well, photography hasn't changed in the sense that you still have to use your eye," he said. "You have to be able to objectify what you're seeing and figure out how that translates to a two-dimensional image."
"Of course, 3D may come in and wipe us all out, but apart from that, which I think is a little ways away, it still requires an eye and that's something that takes a while to develop."
Our first interview took place in his studio, steps from the Hollywood Walk of Fame. This seemed an odd location for a gem photographer to me at the time, but there are some pretty awesome jewels around there and his father, I later discovered, was avant-garde filmmaker Alexander Hammid who won an Academy Award in 1965.
That first story I wrote about Tino in 1995, "Cyber Gems," was actually about art Tino was making with 3D modeling software. He was turning his gem photographs into landscapes then – really more like outerspace-scapes. Tino was both artist and technician, a gem geek of the highest order.
I wasn't surprised when he became one of the first major jewelry photographers to embrace digital photography, nor to hear from other jewelry photographers, including Tinnee Lee, that he had mentored them.
One of Tino's final projects was to travel to the Czech Republic, his father's homeland (Hammid senior, born Hackenschmied, immigrated in 1938) to share his films there. His father worked as a photographer too at one point, but Tino stuck with it. While fascinated by the development of video – something a lot of his peers were incorporating – it was one aspect of the digital photography revolution Tino avoided.
"I have clients dropping off because they can do [in-house photography] themselves or have somebody on staff who can do it and that's good enough for them," he told me when we last spoke. "I actually rejoice in that because the level of photography is so much better, and you can see it everywhere – even video. People are doing video like crazy, because most still cameras can do video now."
Are you playing with that at all? I asked. "No, I'm not doing video," he said. "I probably should."
"You embraced the digital thing at a time when most people in the industry were resisting it," I said.
"Yeah," he said. "The funny thing about that… way back in about 1986 or 1987, I had an epiphany that this was going to happen. I figured if it happened on video where a chip could be light-sensitive, wouldn't it be great if still cameras – I was using a 4×5 at the time – could be high-enough resolution to do that?
"And lo and behold, it came to pass and has absolutely revolutionized photography, I'd say as much or more than Instamatic types like the Kodak Brownie did for photography. It really brought photography to the masses."
Tino was the one the Smithsonian called on to photograph the Hope Diamond. He figured out how to capture, in two dimensions, the illusive beauty of gems and jewels. That's a tricky thing to do and his living depended on it. Yet he routinely shared the secrets that had taken decades to master.
With his blessing, I published some of those tips first in magazine stories, and later in this blog. Five years in, they continue to attract thousands of visits to this website. If you've learned from those posts, you may be, like me, one of many whose lives Tino Hammid touched.
You can find Tino's iconic images in many books, including these: