Where la luna is concerned, 2018 is off to an auspicious start with a blue moon, a super moon and a lunar eclipse – all in its first month. We ushered in the year with a full moon on New Years Day, which means most of us will see a blue moon as well – a second full moon in the same month – on January 31.
Both full moons are supermoons – the phenomenon that occurs when the moon orbits closest to Earth so appears bigger and brighter – and the one at month's end will be a lunar eclipse. Any one of those things is rare but to have them all in one month – and the first month of this year…. That is significant, and we should be properly adorned, don't you think?
So I've pulled together some of the coolest moon jewels I could find. I say we keep them on all year, as a badge of sorts.
This past year was rough for a lot of people. Many of us witnessed what we see as extreme abuse of power. Yet it was also a year many women, after years of living in quiet shame, began to reclaim their own power. Big surprise: the world listened. As Oprah said at the Golden Globes Sunday night: "A new day is on the horizon."
I appreciated all the black gowns at the Globes. They made a perfect backdrop for emeralds and diamonds. But we can't keep wearing black for solidarity; there's too much of it out there already. I'd love to see jewelry serve that purpose. I say we adopt the moon as a symbol of empowerment.
Maybe because women's bodies follow a monthly cycle, the moon has long been associated with feminine power – both good (ancient goddesses) and evil (witchcraft). I've focused on moon-themed jewels here before but this time I dug up a wider array, to show just how many amazing moon jewels are out there.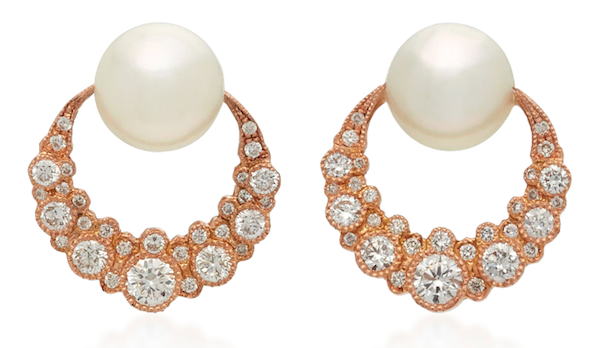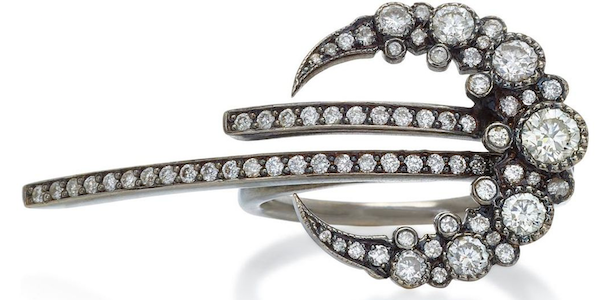 "Baby Moon" earrings of 18k rose gold, diamonds and pearls ($2,600 at ModaOperandi) and "Crescent Moon" ring by Colette of diamonds in 18k blackened gold ($12,500 at ModaOperandi)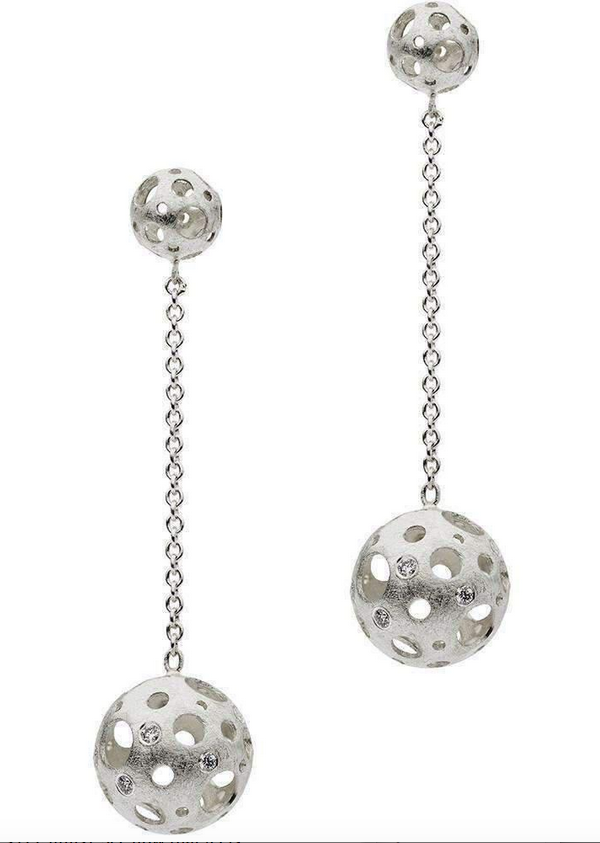 "Full Moon" drop earrings of sterling silver with white sapphires by Muscari Jewellery of London ($594 at JewelStreet)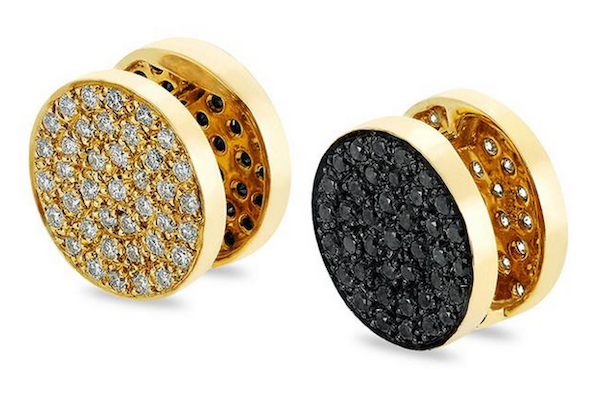 "Freedom Eclipse" earring by Ileana Makri – "inspired by the moon in all its phases" – of black and white diamonds in 18k gold ($6,590 at Swoonery)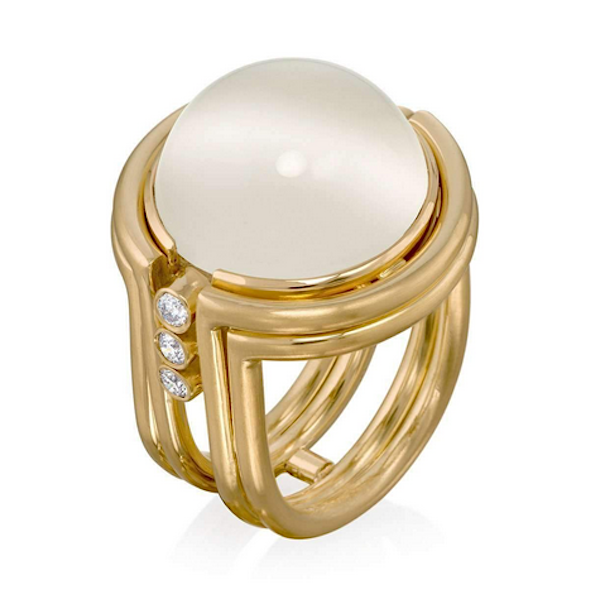 "Colors of the Universe" moonstone ring by Rose Carvalho of moonstone in 18k gold with diamonds ($8,023 at JewelStreet)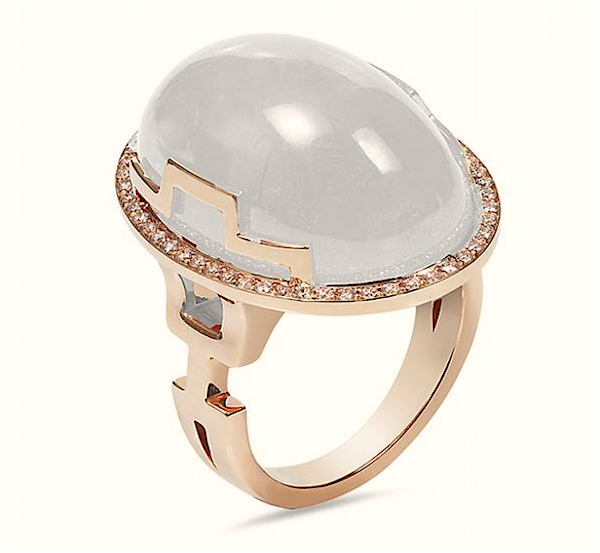 Rock-n-Roll ring by Goshwara with 22.90 moon quartz and diamonds in18k gold ($3,800 at Swoonery)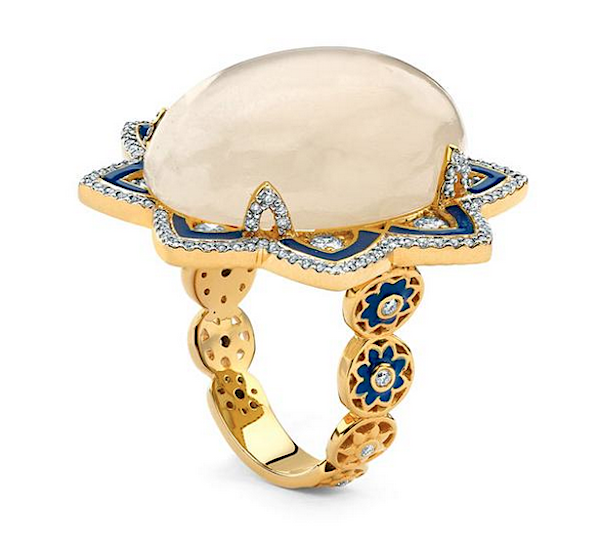 Ring by Buddha Mama of 74.15ct moonstone set in 20k gold with diamonds and enamel ($6,800 at Swoonery)
In the ancient Chinese principle of yin and yang, the moon is the embodiment of yin, the feminine energy that drives transformation. In midwinter, yin (and the moon) is at its peak influence.
Lunar deities – many of them female – figure in mythologies all over the world. Did you know Artemis, Greek goddess of the hunt, was also goddess of the moon? The moon's impact on human affairs is a central part of astrology, theology, and yoga philosophy.
No surprise that it came to be perceived as powerful and mysterious. The moon's pull is strong enough to affect the tides. Its light has inspired countless love songs, epic kisses, howling wolves, some of the scariest scenes ever filmed – and so many wonderful jewelry designs.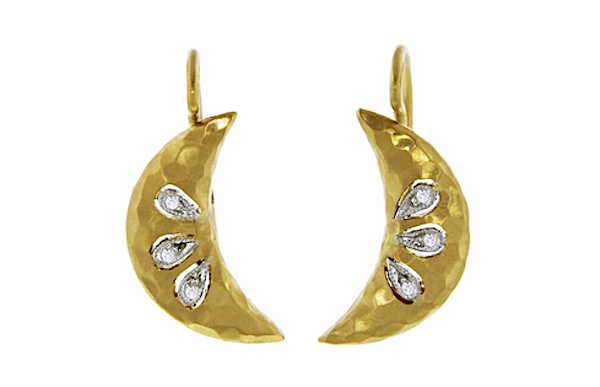 Diamond Crescent Moon earrings by Cathy Waterman handcrafted of 22k gold, platinum and diamonds ($2,220 at Ylang 23)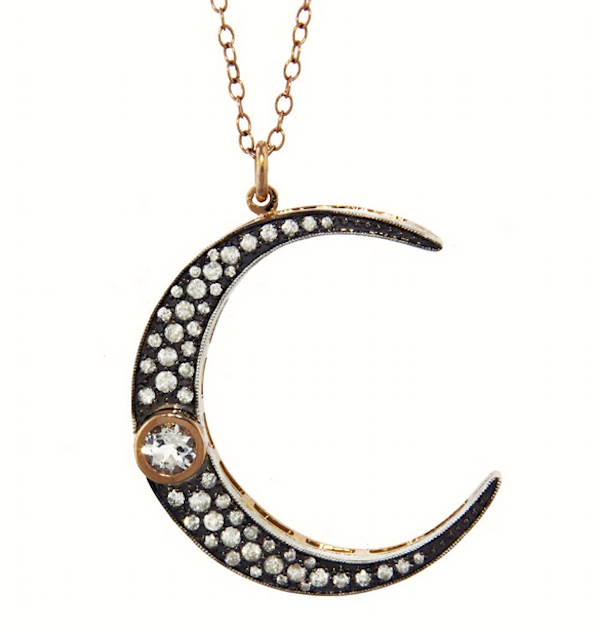 Blackened Diamond Luna necklace by Andrea Fohrman of diamonds in blackened 18k gold ($5,000 at Ylang 23)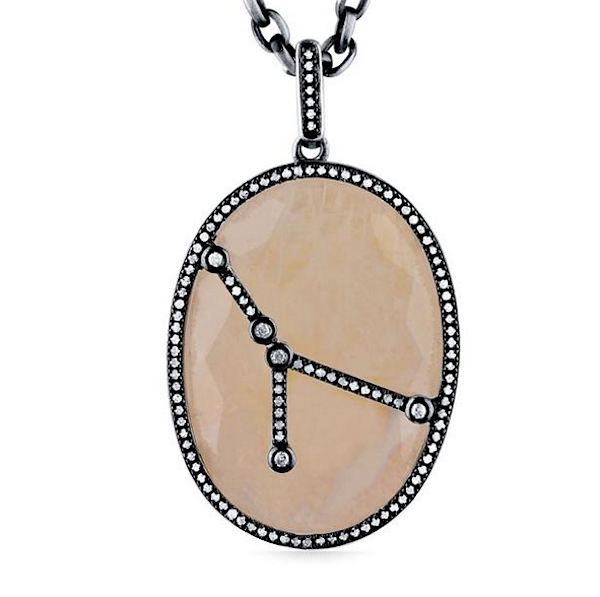 "Moonstone Constellation" pendant by Jade Jagger of 46.90ct moonstone in black rhodium and sterling silver with pavé diamonds ($1,710 at Swoonery)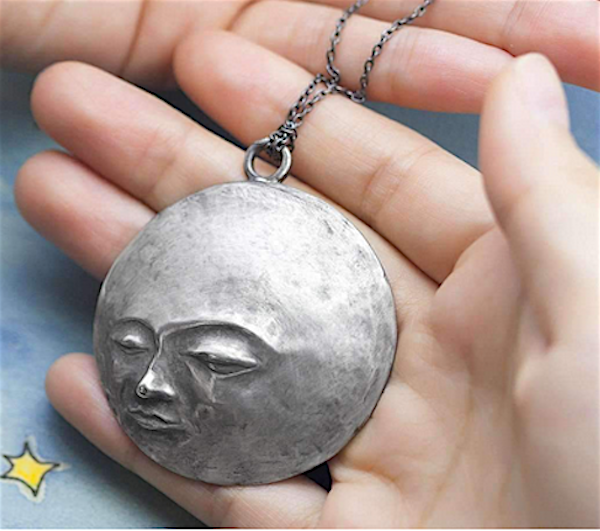 "Full Moon on a Starry Night" pendant of sterling silver by Ileava Jewelry of Tokyo ($478 at JewelStreet)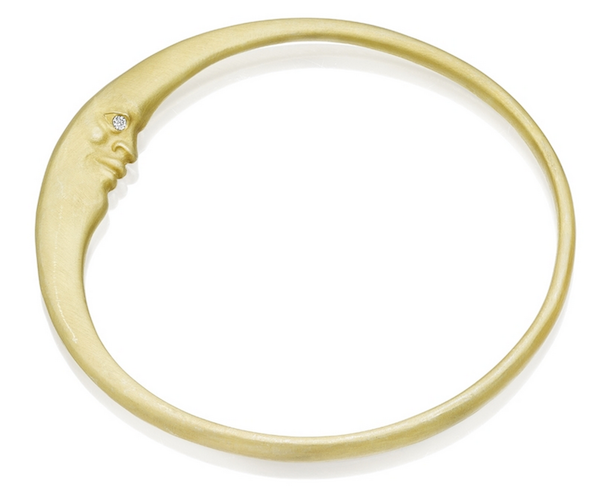 Crescent Moonface bangle by Anthony Lent of solid gold with diamond eye ($8,050 at Anthony Lent)
What is it about the man on the moon?
No matter how much we learn about the moon or see footage of its desert-like surface or peer at its craters through telescopes, when we look up at the moon, the first thing we see is what we saw as children: a big, friendly face looking down on us.
Here's a closeup interpretation of the moon – less storybook, equally recognizable.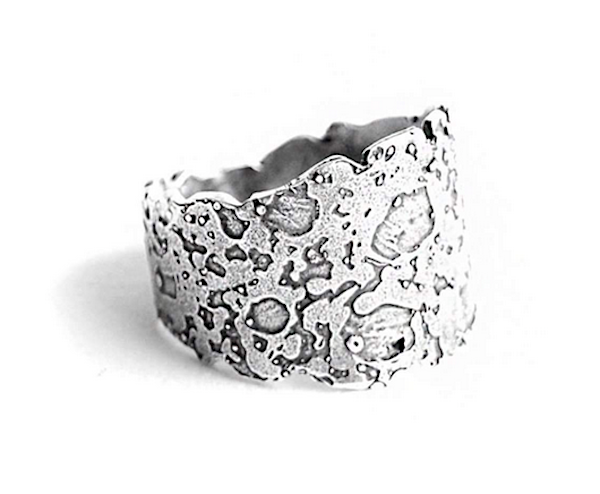 "Moonology" ring of sterling silver by Birds N Bones Jewelry ($79 at JewelStreet)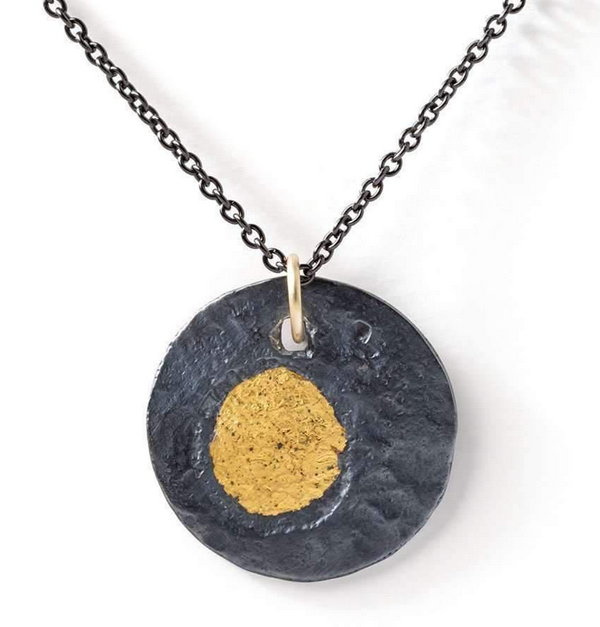 "Sun and Moon" pendant by Diane Dorsey of oxidized sterling silver with fused 23kt gold ($500 at JewelStreet)
When you look up at that super blue moon this month, remember we're all looking at the same moon, wherever we are. Not just women but the men who support and inspire us. Whatever good or evil is going down in this crazy world, that moon keeps rising, pulling the ocean and us along in its rhythm. I say there's power in that pull and in that misty light.
I know many of us are hibernating, but find somewhere to take in that beautiful moon, this month and every month. Wear jewelry that says you're in sync with it, with this earth, and with each other. Claim your power.
This page contains affiliate links.