If your particular island fantasy is to open a little shop and sell baubles to the tourists, here's an option for you at the south end of the Caribbean. (If you'd rather make art in lush isolation, see my last post.) Curaçao, tucked between Cuba and Venezuela, is a balmy 85° most of the year. You can see the Dutch influence in the colorful waterfront of Curaçao's capital,  Willemstad, viewed from the pontoon bridge that connects the Otrobanda (where I stayed) and Punda districts: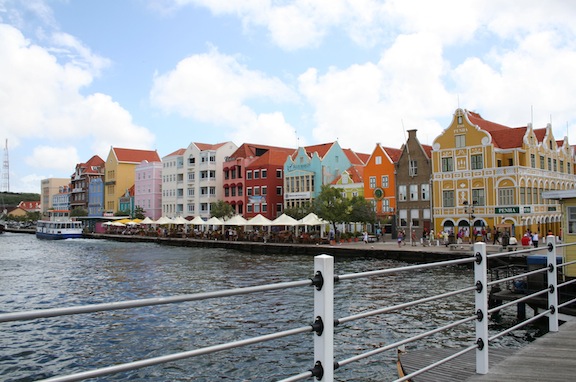 This bridge swings open to let ships through Santa Anna Bay, then back again to allow foot traffic – which increases substantially when the mega-cruise ships stop off twice a day …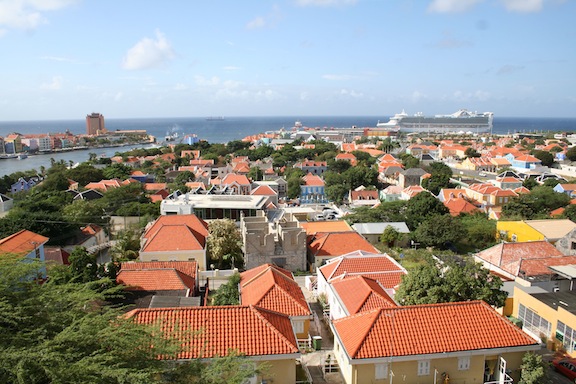 … releasing thousands of tourists into the historic streets of Willemstad in search of souvenirs: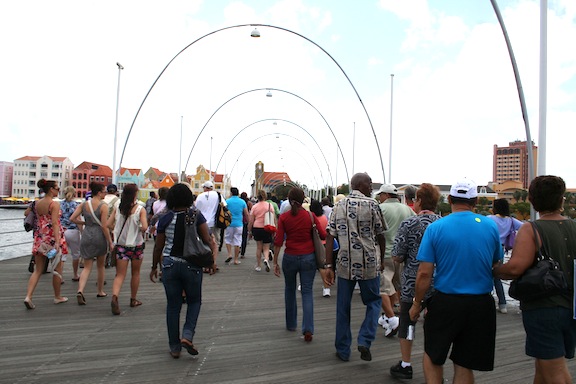 Jewelry is a big favorite, judging from the variety of shops that line the streets of Punda: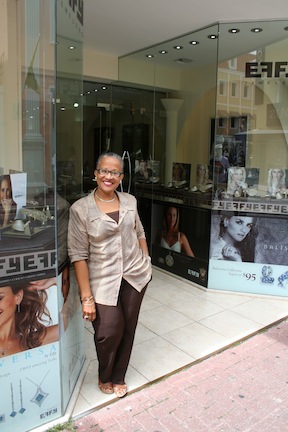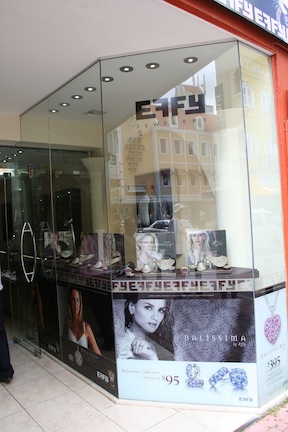 Willemstad outpost of Effy Jewelry, chain founded in 1979 with stores throughout the Caribbean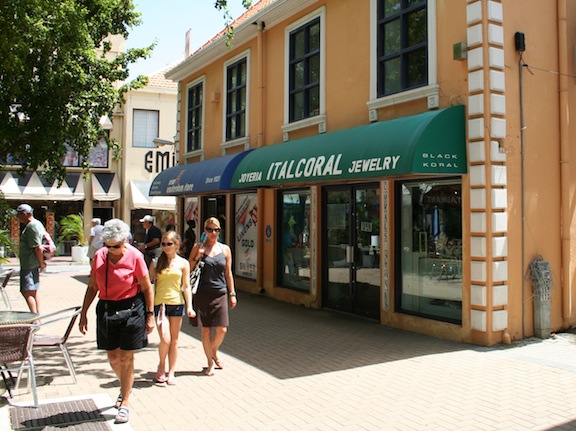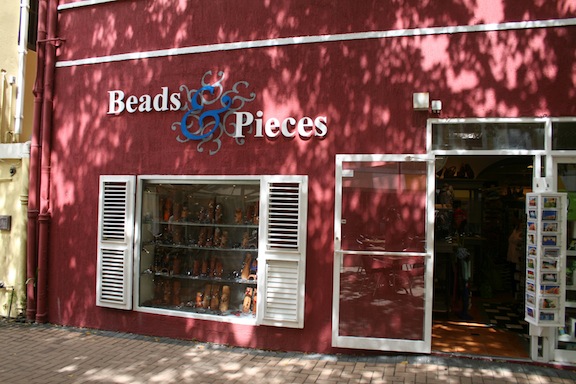 Here is the smallest jewelry shop I found, run by a young woman who sells jewelry made from organic materials, mostly carved seeds.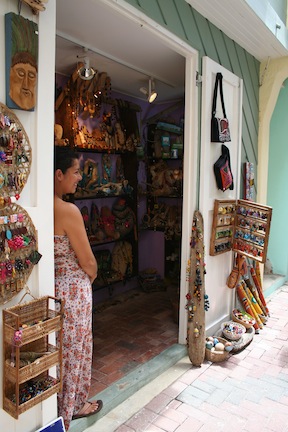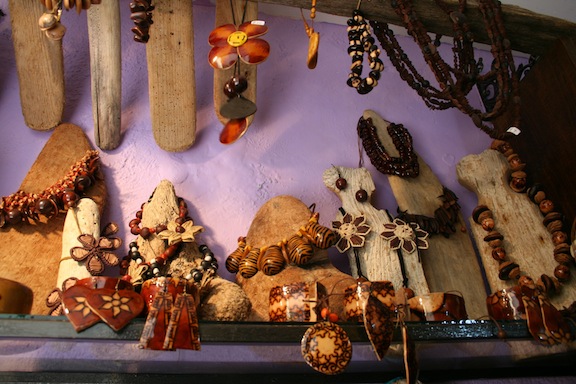 By the way, I spotted an unfilled niche for rock-star skull jewelry, à la Célèbrités Gallery in Maui. There is obviously untapped potential here, given the taste for a good skull evident everywhere you look, from the tattoo parlors…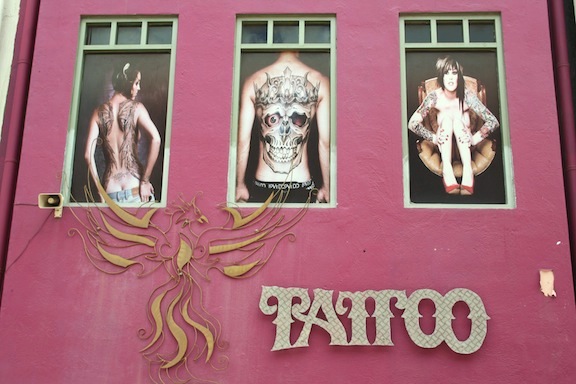 …. to popular dives like Jaanchie's, where I tasted a local specialty, iguana (judging from this guy's face, he tried it too):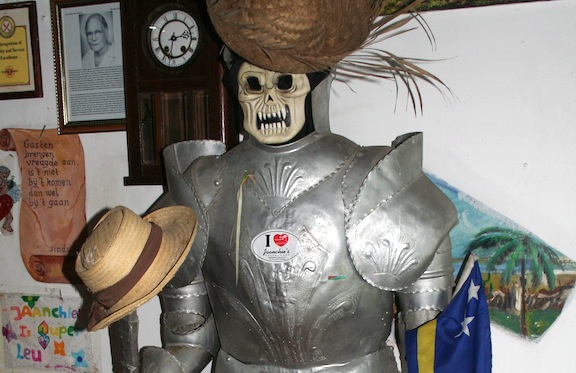 … to this stone engraving on display at the oldest synagogue (in continuous use) in the Western Hemisphere, Mikvé Israel-Emanuel, built in Punda in 1732: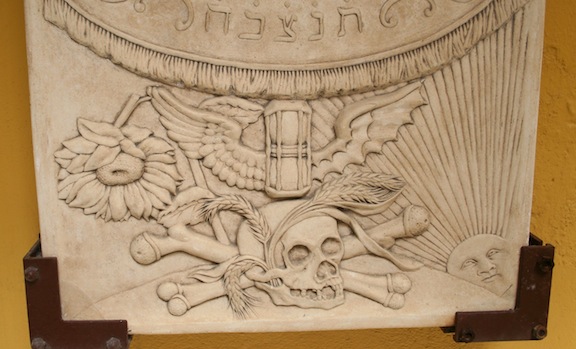 Is that not the most fabulous depiction of a skull you've ever seen? Complete with phallic crossbones that resemble the coral you find washed up on the beaches of Curaçao. But then, I do love a good skull.
All photos are mine, © Cathleen McCarthy
Related posts:
Making art & jewelry on a Caribbean island
Carolyn Tyler: reinventing a life in Bali
How to wear skulls like a rock star
How to wear jewelry like a rock star