For the fifth year in a row, here is my calendar of the most important trade and antique fairs for jewelry, stateside, culled and curated with live links. If you plan to travel overseas, check out my calendar of international jewelry trade and antique fairs.
JANUARY
Jan. 13-Feb. 16, 2015: Tucson Gem Shows, Tucson AZ
Jan. 16-19, 2015: American Made Show (formerly Buyers Market, Philadelphia), Walter E. Washington Convention Center, Washington DC.
Jan. 18 – 20, 2015: JA New York Show, Javits Center, NYC
Jan. 21-25, 2015: American International Fine Art Fair, Palm Beach, FL
Jan. 23 – Feb. 1, 2015: Winter Antiques Show, Park Avenue Armory, NYC
Jan. 30 – Feb. 3, 2015: Miami Beach Antique Jewelry & Watch Show, Miami Beach Convention Center, Miami FL
FEBRUARY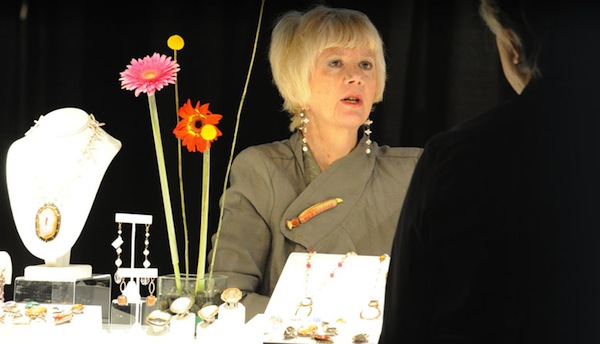 Feb. 3 – 8, 2015: AGTA Gem Fair Tucson and GJX Gem & Jewelry Show, Tucson AZ
Feb. 5 – 9, 2015: Naples Art, Antique & Jewelry Show, Naples FL
Feb. 13 – 17, 2015: Palm Beach Jewelry, Art & Antique Show (open to the public)
Feb. 16-18, 2015: Accessories The Show, Palozzo/Sands Expo, Las Vegas
Feb. 18 – 19, 2015: American Craft Council Wholesale Show, Baltimore Convention Center, Baltimore MD
Feb. 20 – 22, 2015: American Craft Council Show, Baltimore Convention Center, Baltimore MD
Feb. 23 – 24, 2015: International Watch & Jewelry Guild, Dallas, TX
Feb. 23 – 25, 2015: Accessories The Show, Javitz Center, NYC
Feb. 28 – March 2, 2015: Atlanta Jewelry Show, Cobb Galleria Centre, Atanta GA
MARCH
March 8 – 10, 2015: MJSA Expo New York, Hilton New York, NYC
March 13 – 15, 2015: American Craft Council, Atlanta GA
March 23 – 24, 2015:  International Watch & Jewelry Guild, Las Vegas
March 28 – 29, 2015:  Pier Antique Show, Pier 94, NYC
APRIL
April 10 – 12, 2015: American Craft Council, St. Paul MN
April 25 – 27, 2015:  JIS Show, Miami, FL
April 27 – 29, 2015: Accessories The Show, Javitz Center, NYC
April 27 – 28, 2015:  International Watch & Jewelry Guild, NYC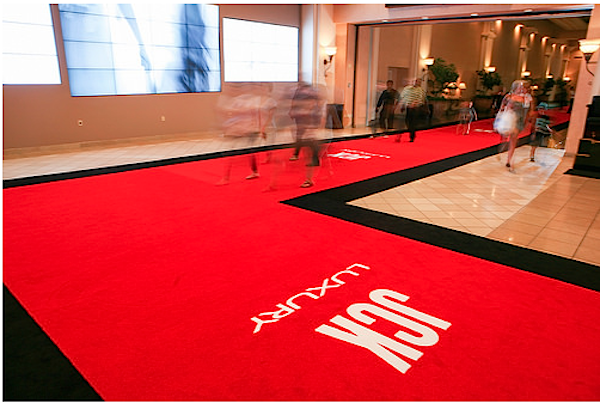 MAY
May 8 – 12, 2015:  Spring Masters New York
May 25 – 28, 2015: GLDA, Mirage Casino-Hotel, Las Vegas
May 28 – 31, 2015: Las Vegas Antique Jewelry & Watch Show, Las Vegas
May 28 – June 1, 2015:  Couture, Wynn, Las Vegas
May 29 – June 1, 2015: JCK Las Vegas, Las Vegas
JUNE
June 22 – 23, 2015:  International Watch & Jewelry Guild, Miami, FL
JULY
July 24 – 28, 2015: New York Antique Jewelry & Watch Show, The Metropolitan Pavilion, NYC
July 26 – 28, 2015:  LUXURY Privé New York, Pierre Hotel, NYC
July 26 – 28, 2015: JA New York Summer Show, Javits Center, NYC
July 27 – 28, 2015:  International Watch & Jewelry Guild, NYC
July 31 – August 2, 2015: American Craft Council, San Francisco, CA
AUGUST
August 8 – 10, 2015: Atlanta Jewelry Show, Cobb Galleria Centre, Atlanta GA
August 14 – 16, 2015: LA Antique Jewelry & Watch Show, Hyatt Regency Century Plaza, Los Angeles, CA
August 17 – 18, 2015:  International Watch & Jewelry Guild, Los Angeles, CA
August 20 – 23, 2015: Baltimore Summer Antiques Show, Baltimore, MD
SEPTEMBER
September 7 – 8, 2015:  International Watch & Jewelry Guild, Las Vegas, NV
OCTOBER
October 4 – 7, 2015:  Fine Art Asia, Hong Kong Convention and Exhibition Centre
October 12 – 13, 2015:  International Watch & Jewelry Guild, NYC
October 16 – 22, 2015:  The International Fine Art & Antique Dealers Show, Park Avenue Armory, NYC
October 25 – 27, 2015: JA New York Fall Show, Javits Center, NYC
October 30 – November 1, 2015:  New York City Jewelry & Watch Show, Metropolitan Pavilion, NYC
NOVEMBER
November 16 – 17, 2015:  International Watch & Jewelry Guild, Miami, FL
November 20 – 24, 2015:  New York Fall Show, Park Avenue Armory, NYC
November 22 – 23, 2015:  Pier Antique Show, Pier 94, NYC
DECEMBER
December 3 – 7, 2015:  Palm Beach Jewelry & Watch Show, Palm Beach, FL
Related products (Buying through links on this site doesn't cost you any extra but it does put a couple bucks toward maintenance):