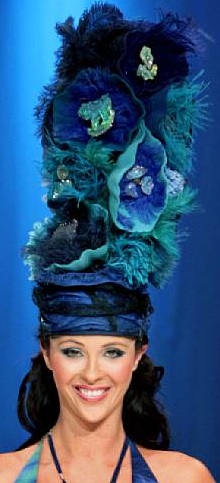 In honor of October's magical birthstone, Bonhams & Butterfields is dedicating an entire auction to opals. The Nature of Opals sale will take place November 10th after making the rounds  of the firm's salesrooms, starting tomorrow in Los Angeles.
Every variety of opal will be up for sale, from fiery orange Mexican to Australian boulder, black and matrix opal, milky-white Russian cacholong opal, even opalized wood.
The catalog is a survey of the incredible variety of opal in the world – and the wild creativity it inspires.
There's even a hat designed around opals, the Deep Blue Sea Hat, a mad concoction of feathers, hand-blocked wool felt, and 26 opals weighing 1,447 carats.
Dive down and have a look.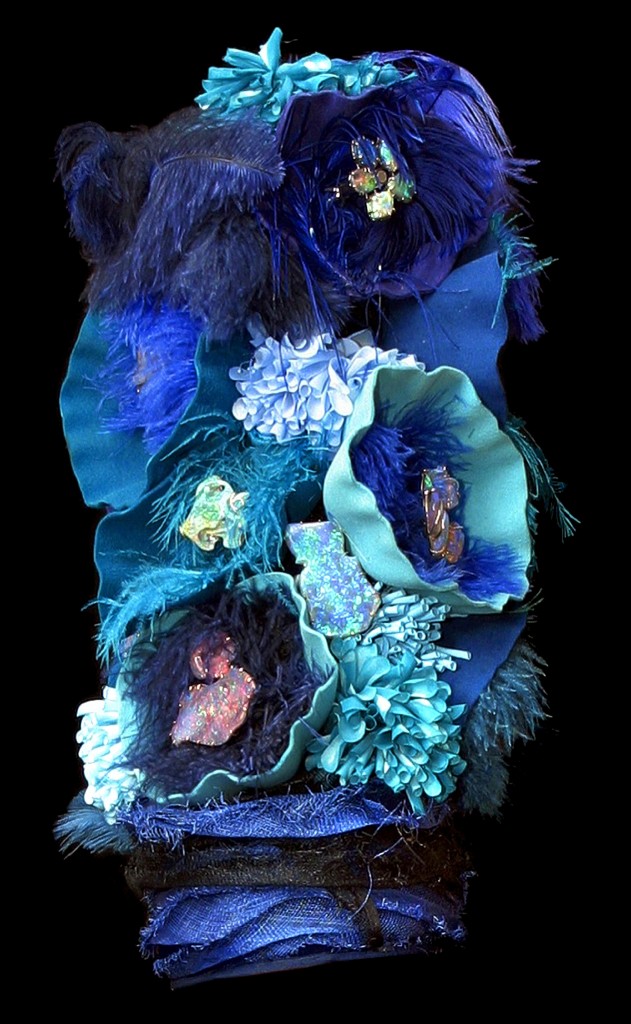 Inspired by the undersea life of Australia's Great Barrier Reef, Australian milliner Ann Maree Willett used opals mined at Lightning Ridge and carved by Daniela L'Abbate and Christine Roussel and set by Gerd Gerold Schulz, using 320 grams of sterling silver and 18-carat gold. "Never before have so many precious opals, of such size, been assembled into a single item of couture," said Claudia Florian G.J.G., who is curating the auction. The hat is expected to fetch $150,000-200,000.
Other highlights include…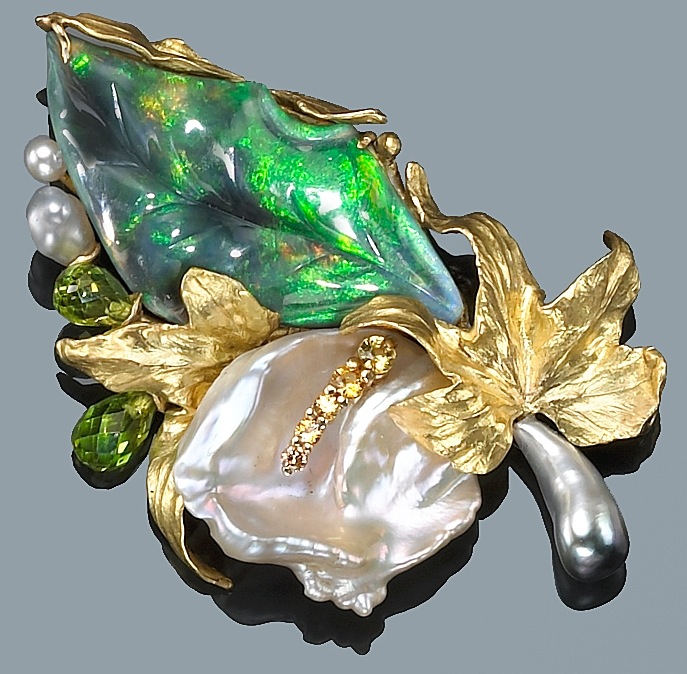 …this lovely brooch created by Angela Conty of 16.75ct black opal from Lightning Ridge, yellow sapphires, South Seas Keshi pearl, peridot briolettes and freshwater pearls set in 18kt gold (est. $3,500-4,500). Conty carved the opal herself. If you'd like to learn to do this yourself, here's a book by a renowned opal expert, Paul Downing: Opal Cutting Made Easy.

.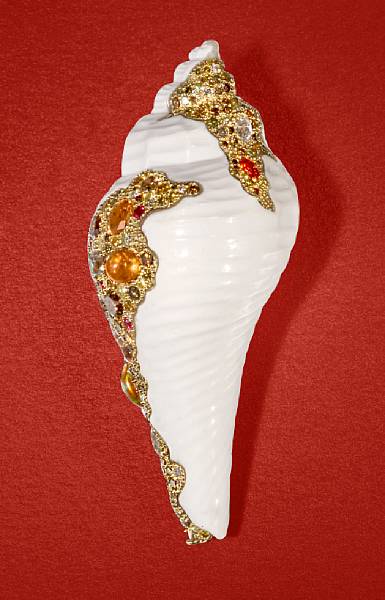 Shell brooch of carved Russian cacholong opal (a rare, milky variety found only in Russia, near the Caspian Sea) designed by Nicholas Varney with diamonds (colorless, champagne and cognac), fire opals, orange sapphires, and spinels in 18kt gold. Est. $35-45,000.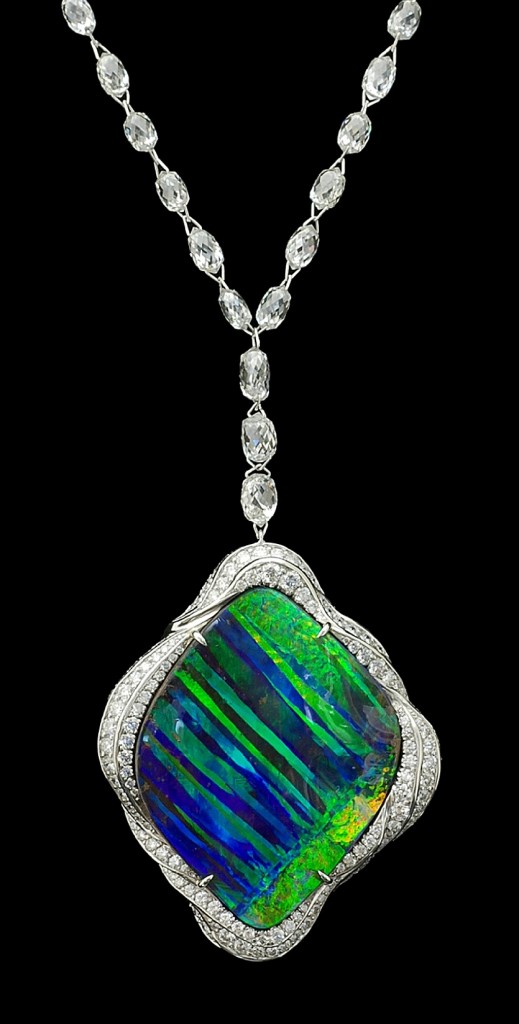 James Currens won a first place at the 2009 AGTA Spectrum Awards for this boulder opal pendant (34.80 carats) in hand-fabricated, diamond-set platinum mount suspended from a chain of diamonds. Est. $90-110,000.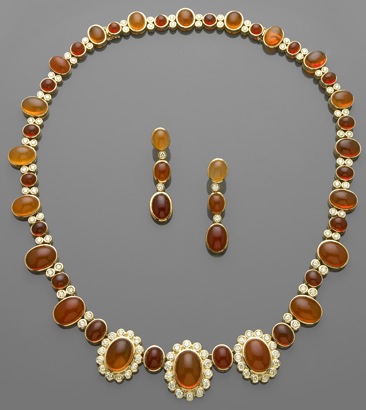 Necklace of 40 Mexican fire opals and 11.3 carats of diamonds mounted in 18kt gold. Est. $20,000-30,000.
The Nature of Opals
Sale Date: November 10, 2010, San Francisco
Los Angeles Preview: October 1-3, 2010 (highlights only)
New York Preview: October 16-18, 2010 (highlights only)
San Francisco Preview: November 6-9, 2010 (Full preview)
All Photos: Courtesy of Bonhams & Butterfields
For more information on the sale, visit their website.
Related posts:

Carolyn Tyler: reinventing a life in Bali (opal jewelry)
Related products:
Note: Buying through links on this site puts a couple bucks toward blog maintenance.