As a lifelong New Yorker, Shawn Warren's jewelry embodies that cool, understated chic you find on the streets of Manhattan. Raised around the fashion world by a mother who modeled for top fashion designers of her day, Shawn began her own career as a psychotherapist. She traveled widely, built an art collection and private practice, but remained intrigued by fashion. Eventually, she began designing herself, launching her jewelry business in 2003.
Shawn's jewelry is bold but never over the top, made to fit and flatter a woman on the go. From the eye-catching statement jewels she designs herself to more accessible production pieces, Shawn Warren jewelry is always about accessorizing, not status. Today I'm talking to Shawn about the limited-edition jewelry that has become her signature.
This post was sponsored by a partner of The Jewelry Loupe.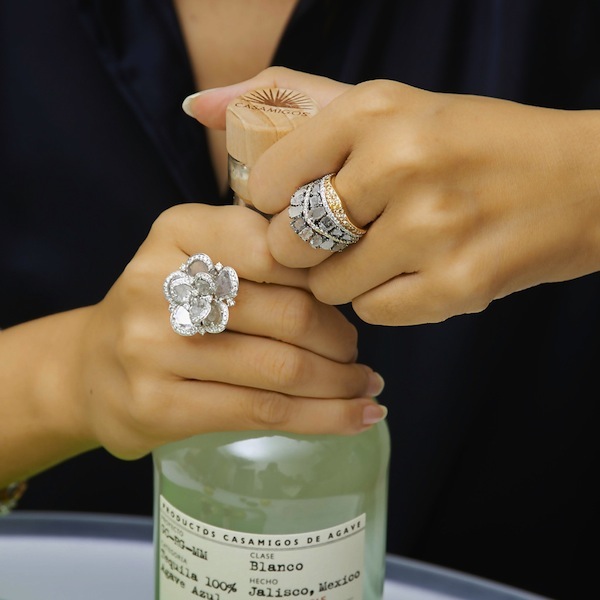 You work with some interesting gem material. Where do you find your stones?
I buy a lot of stones at the Tucson Gem Show. What is so amazing about Tucson is that you have vendors from around the world all under one roof. You can find everything from beautiful colored sapphires from Thailand to rubies from India and emeralds from South America.
What do you look for when you shop stones?
I look for the unusual. I've been in this business long enough that certain stones don't have the same appeal any more, because you see them everywhere. So I'm usually looking for an unusual color, an unusual shape. I'm very drawn to palettes of blues, grays, and greens. They tend to be the stones that not only sell the best for me, but that I find myself most drawn to.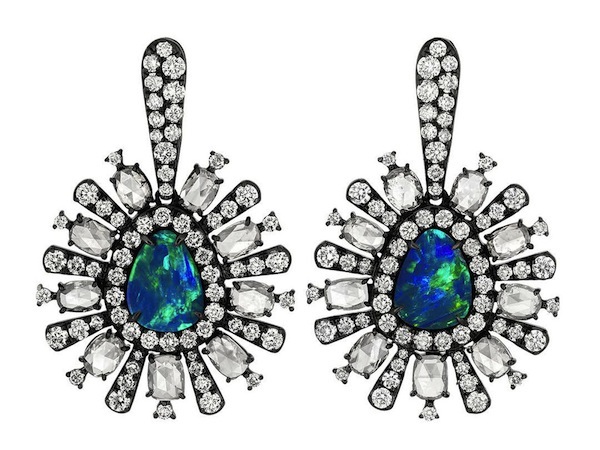 I love the sliced diamond pieces. That seems to have become a signature for you.
The sliced diamonds are particularly interesting to me because they're very organic. Each one has its own story and the price point is much more compelling than a traditional cut diamond. You can get a lot of look and value. Most people I sell to don't want to wear the same thing as their best friend. They want something a little unusual. So if you were to get a pair of diamond slice studs, chances are the shape would be unique. It lends a little individuality.
What kind of woman wears Shawn Warren jewelry?
She's a woman who really likes fashion but is not necessarily looking to broadcast her brand. She's more discreet. She has a bit of a downtown edge, likes to wear jeans with a great pair of boots. She probably has the newest bag but it's more likely to say Loewe than Celine. She's worldly and smart. She exercises. We have a page on the website that describes our philosophy and one of the phrases is "perfectly imperfect." I like that motto.
On your website, you refer to your mother as your muse. Tell me about her.
My mother modeled for Geoffrey Beene, Halston and Kasper in the fifties. She very much embodied the kind of woman I just described – confident and comfortable. She wore jeans a lot, a woman before her time. She liked beautiful things but preferred them to be under the radar.
What would she think of your jewelry?
She got to see a little of it. She would always tell me straight out which pieces she loved and which pieces she hated. [laughs] She didn't have a great filter! I think she would have appreciated what's become of my business.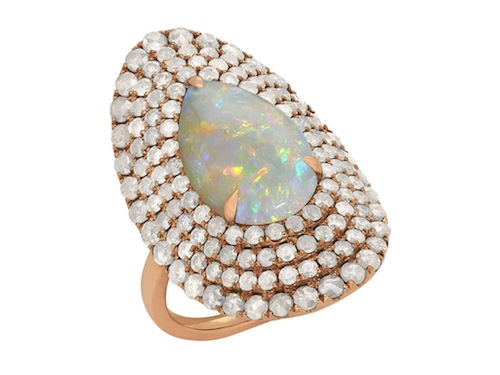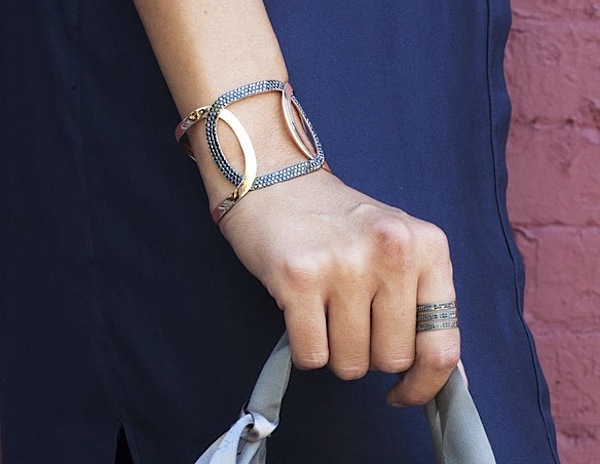 If we met for lunch, which pieces might you be wearing?
I'm loving these lariat necklaces. You can wear them with many different necklines because you can adjust them up or down. I'm going to do them in a lot of colors, but I tend to prefer more monochromatic pieces myself. I might wear my signature large oval cuff with the black diamonds. It fits really well, grips the wrist and doesn't move around.
And I love the idea of the floating diamonds so I might wear that Teardrop ring. Another design I'm wearing a lot are the big Portia fan earrings. That top piece fits into your lobe and the triangle extends below.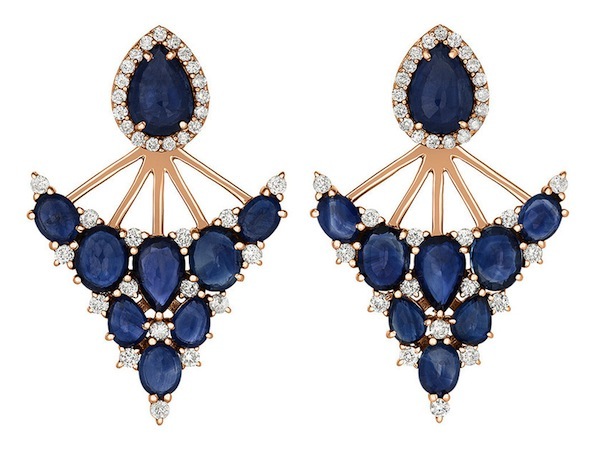 Your jewelry looks very easy to wear.
I think a lot about wearability. I prefer jewelry that doesn't call too much attention to itself but adds some dimension to your jeans or your blazer. The way women dress now is not so much about special occasion. They want something they can wear day to night, that they'll be able to get a lot of use from. My jewelry is not just going to sit in a safe somewhere.
Click here to find out more more about