December birthstones blue topaz and turquoise play starring roles in the jewelry collection QVC launched in September, based on the Smithsonian Institution's historic gems and jewelry. Judith Ripka designed the blue topaz pieces, taking her cue from one of the museum's famous blue diamonds – not the Hope, but one known as much for its shape as its deep blue color.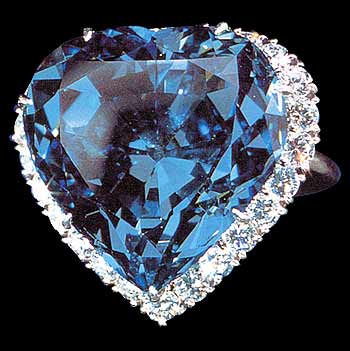 Weighing 30.82 carats, the Blue Heart  diamond was cut in 1910 and made the rounds of the major jewelry houses for the next half century. Cartier got it first, setting it in a corsage sold to an Argentinian collector. Van Cleef & Arpels then turned it into a pendant in 1953, but Harry Winston landed it six years later and it became the ring you see now.
Ripka went with a fleur de lis sterling setting in her blue topaz spin on this iconic ring. I showed the double version last month. This simpler 12-carat blue topaz with diamond accents retails for $530.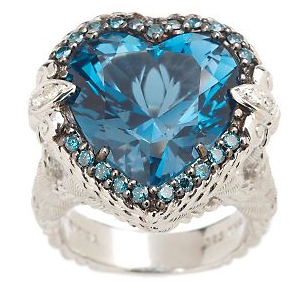 Marjorie Merriweather Post acquired the original from Harry Winston before donating it to the Smithsonian, along with other treasures that inspired made-for-TV spinoffs. The cereal heiress, founder of General Foods and former wife of E.F. Hutton was once the wealthiest woman in America.
Hers is a household name around the nation's capital. Merriweather Post Pavilion is a popular spot for outdoor concerts and her lavish mansion and its Fabergé collection in northwest Washington is now known as the Hillwood Museum. She's best know for collecting French and Russian art but also had quite a jewelry stash, including this treasure.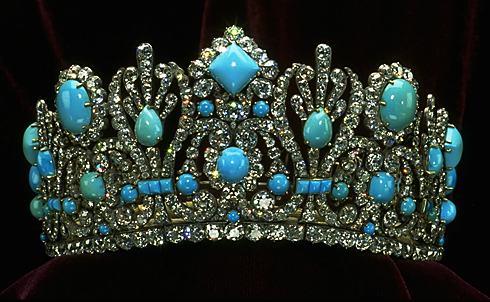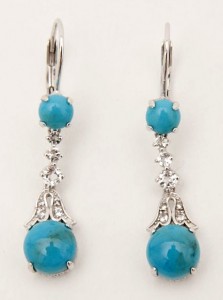 Napoleon commissioned this diadem in 1810 as a wedding gift for Empress Marie Louis. Merriweather Post apparently wore it to parties before handing it over to the museum in 1971. The diadem was originally set with emeralds but Van Cleef & Arpels removed them after acquiring the piece in 1953, selling them off as individual jewels. So much for historic preservation. The emeralds were replaced with turquoise.
It was the current turquoise version of the diadem that inspired this QVC jewelry set with turquoise and white topaz. This ring sells for $78; the earrings are $66.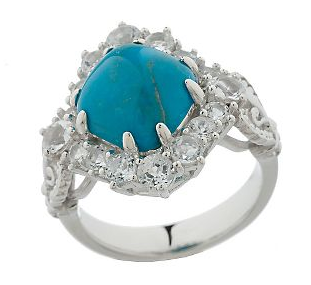 Related posts:
Wittelsbach-Graff diamond debuts
December birthstone: Turquoise