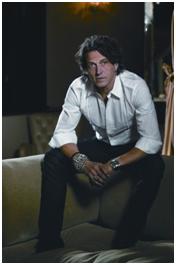 Avant garde jewelry has been impacting mainstream fashion since Elsa Schiaparelli got a hold of it in the thirties – and before that, René Lalique. Artists like Alexander Calder also influenced jewelry design.
But it was probably the art/fashion experiments of sixties-era London that opened the door for British designer Stephen Webster, famous for biker motifs, menacing lobster jewels, and ads featuring Christina Aguilera.
Celebrity fans can make a designer's career. A century ago, Sarah Bernhardt made Lalique famous  by wearing his extravagant ornaments on stage. It was Madonna who put Webster on the map by wearing his Crystal Haze ring. Cameron Diaz, Jennifer Lopez, Elton John and Aguilera followed.
Stephen Webster continues to flourish while other well-known designers have had to downsize to weather the recession. Last summer, he opened his first flagship store in London, just months after taking over as creative director of Garrard, Britain's crown jeweler from 1843 to 2007. In November, Webster launched his first silver collection, making his signature shellfish available for as little as $200.
You can find Webster's  jewelry in mainstream chains that would never have touched it 20 years ago. I asked him how much those early mavericks had to do with his success.
Avant garde jewelry is turning up in a lot of art museums lately, have you noticed?

Stephen Webster: It's great that art, or just plain creative jewelry, is once again given some credibility. It's been far too long.
If you had to pick one art or studio jeweler from the last century, who would you say most influenced your designs?
SW: The first art jeweler that inspired me to become a designer jeweler, as opposed to just being a goldsmith, was Andrew Grima. Through his work I was exposed to the possibility that jewelry could be less structured and expressive in ways that were unconventional in the somewhat rigid world of jewelry design.
There was a real movement in the sixties and early seventies for avant-garde jewelry. I can appreciate the work of many of those artists, but Grima's use of rough uncut gems and raw crystals had the biggest impact on me and my future work.
Others who have inspired me to remain creative are Lalique, Bovin and early Cartier (long before brand and margins became the main force behind their creativity). All these artists have shown that jewelry can be creative first, rather than about the intrinsic value and wealth that is, too often, the sole purpose of wearing jewels.
One of my favorite  living art jewelers is Andrew Logan. He, like Calder, is a crossover sculptor/jeweler/fashion designer. His pieces are fun to look at, wear and just have on show. Historically though, I will have to go with Lalique. It's an obvious choice, I know, but there is a reason for that.
I wouldn't call your jewelry avant garde but it's way out there compared to most mainstream jewelry.

SW: Through stubbornness and perhaps naivety,  I have made it my mission to provide a product that lies between provocative and wearable – and, at the same time, can find a place in the extremely conservative environments of the retail jeweler. Believe me, it has not been a straight road to success for us.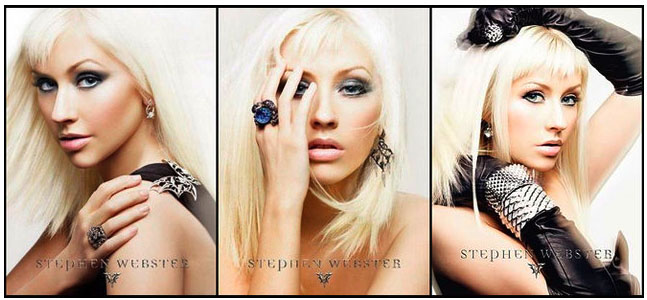 Would you say your jewelry appeals to creative thinkers, people looking to defy the status quo?
SW: Fortunately, consumers have demanded more individual and creative pieces over the past few years. This has been all part of the new, younger luxury consumer. Through this demand, more and more traditional retailers have committed to collections that cater to a more adventurous client.
The customer for more original work can absolutely be a creative thinking person, which is why we have so many clients who are either musicians, actors, or artists in other mediums.  However, many of the people who become collectors are not what one would refer to as creative themselves but do enjoy wearing and surrounding themselves with art, even they are an accountant in the day job.