I'm told there are still a few slots open for this year's Jewelry Camp, to be held at the end of July. So if you haven't already signed up and can get to Westchester, NY, the last weekend of this month – call Sandy Lewand at 770-485-2803 and reserve your spot quick!
If you've never attended, I can tell you from firsthand experience, you'll come away with a whole new appreciation for jewelry and jewelry history, and meet all kinds of interesting people along the way. This is a perfect opportunity to identify jewelry you already have, with the help of experts, as well as acquire invaluable tips for collecting more.
Bring your loupe, your own mystery jewels, and your wallet. (One of the most popular parts of Jewelry Camp is Dealer's Night, held from 7:30-10 pm on Saturday night.)
For those of you unfamiliar with this annual convergence of the jewel-obsessed, Jewelry Camp is an affectionate term for the Antique Jewelry & Art Conference held annually in the NYC area since 1977. It's known as the ultimate, educational event for serious jewelry collectors and connoisseurs, at least on this side of the Atlantic.
Hosted by Edward and Sandy Lewand, this year's three-day Jewelry Camp will offer attendees a chance to hear from some of the world's most respected jewelry experts. If you haven't been in a while, Jewelry Camp no longer involves bunking in those little dorm rooms and chowing down in a cafeteria. It's now held at the swanky-by-comparison Renaissance Westchester Hotel, so you can have a sweet little weekend getaway while  feasting your eyes and ears.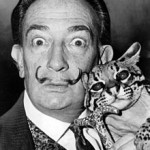 I'm speaking at Jewelry Camp myself this year – about one of this blog's most popular topics: jewelry designed by famous artists. I'm planning to trace the tradition of the artist/jewelry designer from Renaissance artists who trained as goldsmiths, through 20th-century icons such as Alexander Calder and Salvador Dalí who left a significant body of wearable art, to contemporary sculptors such as Albert Paley who made their names, initially, as art-jewelers during the craft movement of the sixties. Along the way, I'll show you a few of the famous women who helped these artists make a name for themselves by collecting and wearing their jewelry in the public eye – and essentially turning themselves into walking artworks.
Just as importantly, I will be there to learn and report here on the most fascinating tidbits I pick up. If you can't make it this year, I'm betting my posts will make you want to sign up next year. If you are going to be there – please look me up and say hello! I will be speaking on Friday and again on Sunday, and in between soaking up my favorite topic like the sponge that I am.
Speakers this year include many folks you'll recognize from the Antiques Roadshow and the covers of your favorite jewelry books, as well as behind-the-scenes experts in various aspects of jewelry collecting. To name just a few:
• Leigh Keno of Keno Auctions who appears weekly on the reality show Buried Treasure and is a longtime regular on the Antiques Roadshow
• Janet Zapata, author of books on Louis Comfort Tiffany, Fabergé, and Seaman Schepps, to name a few, and curator of jewelry exhibitions at many major museums
• Edward Lewand, gemologist and antique jewelry specialist who teaches a course on jewelry appraisal at NYU
• William Drucker, specialist in George Jensen and president of Drucker Antiques in NYC, who will talk about 20th-century American jewelry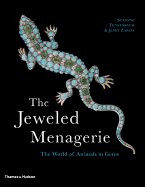 • Ulysses Grant Dietz, curator of decorative arts (and many wonderful jewelry exhibitions) at the Newark Museum since 1980, who will talk about the hidden meanings of jewelry
• Benjamin Macklowe, Art Nouveau specialist who runs Macklowe Gallery in NYC
• Michael Goldstein, antique diamond expert based in NYC
• Diana Singer, gemologist, jewelry historian, and longtime Jewelry Camp favorite who will be speaking about famous jewelry heists and how to negotiate on 47th Street, Manhattan's famous Diamond District
• Janet Krulik-Belin, museum consultant who has worked at the Smithsonian Institution, Corcoran Gallery of Art and Denver Art Museum, who will talk about divas, socialites, and movie stars famous for their jewelry collections
• Paula Bixel and her colleagues from GILT, who will talk about how to identify jewelry on the fly and offer insider tips on jewelry investigation – including any pieces you bring to class
• Barbara Schwartz, an expert on vintage costume jewelry, who will offer collecting tips on this fun and accessible area of collecting
Click on these links for the full line-up of speakers and schedule of events and lectures at Jewelry Camp 2012.