Some fabulous studio jewelers will be showing their work at the Sausolito Art Festival this Labor Day weekend, including a couple I've profiled here on the Loupe. Jewelry lovers in the Bay Area will find new stuff from Susan Chin such as this Reptilian Julu necklace, made with her trademark carved bone and ebony: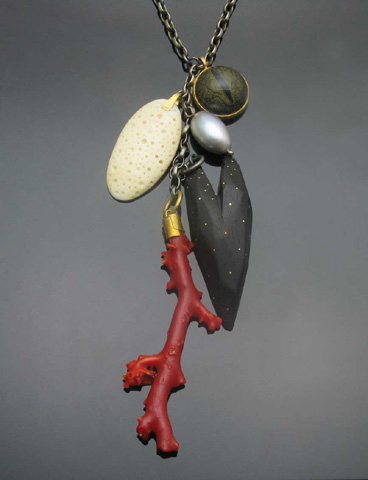 You'll also get a chance to meet and greet Cornelia Goldsmith who will be showing luscious new pieces like this necklace: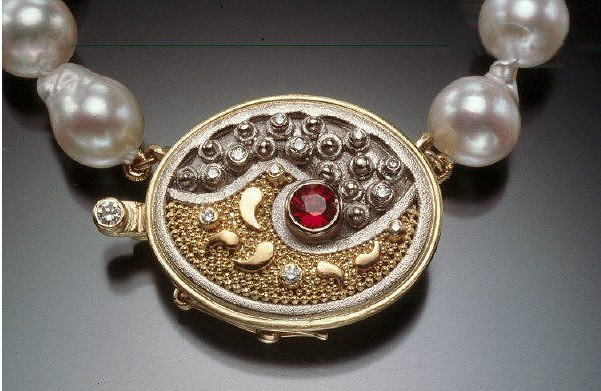 …and these earrings: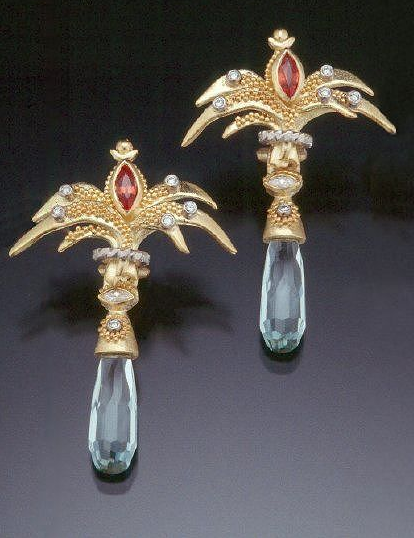 Other jewelry artists who will be showing: Davide Bigazzi, Lukasz Bogucki, and Ann Marie Cianciolo. If that's not reason enough to head over – and how could it not be? – there will be live entertainment by The Bangles, Modern English, Dave Mason, and Jefferson Starship. (Now there's a lineup I haven't seen in a while!) More info on the festival site.