I admit it. I'm obsessed with jewelry boxes. This is partly because my own jewelry is overflowing my current jewelry box, stashed in various velvet boxes and satin bags and getting harder and harder to find.
But I also love the idea of beautiful containers for beautiful ornaments. In a perfect world, I would have a whole collection of jewelry boxes and each would hold the jewelry that belongs in it.
In this century, wood became the standard material for jewelry boxes – and there are many stunning examples. But wood is only one option. Asprey & Garrard sell suede-lined portable jewelry cases of stamped calfskin. Bronze and carved stone containers have been around since antiquity.
What would you guess this jewelry box was made from?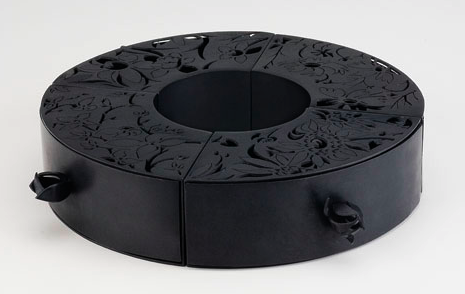 I bet "copper" wasn't your first guess. Ryu-Hee Kim was an art student at Indiana University when she created this wonderful box from copper, with separate containers designed to represent all four seasons. It was intended to hold "special jewelry relating to each season."
Gemstone has a rich history as jewelry containers go. Master lapidaries during the Renaissance carved vessels called Prunkgefasse— literally, pride- or magnificence-containers—from rare crystals from the Alps. In the 1920s, Cartier made Egyptian- and Chinese-inspired vanity cases embellished with coral, lapis, diamonds, emeralds, and sapphires.
Containers carved of translucent alabaster date to antiquity. The bible even mentions them. Here's a more recent example: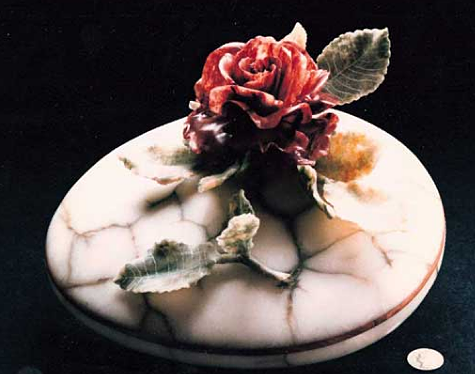 Can you think of a better place to store floral-theme jewelry – or a more luscious gift box to present a special piece? No one can capture the delicate beauty of a rose like Susan Zalkind, and she does it in alabaster, of all things. The containers she carves with husband Paul Hawkins come from stone they mine themselves, and range from sleek containers inlaid with fossil fish to Susan's specialty: milky white, semi-translucent containers adorned with hand-carved flowers.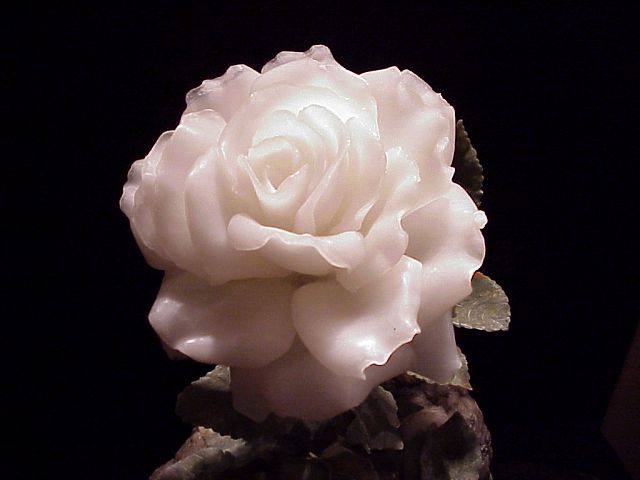 Each flower takes hundreds of hours to carve and their delicate petals look so real, the couple keeps them under glass at craftshows. "People try to smell them," Susan says. "Old ladies come up and pinch them."
Like the finest Fabergé objects, Nicolai Medvedev's intarsia boxes are painstakingly handcrafted from high-karat gold, opal, amethyst, and what the Victorians referred to as hardstone: sugilite, malachite, lapis and azurite. Each 18kt gold hinge and clasp is hand-fabricated, each stone carefully shaped. Open a lid, and a jasper landscape appears beneath.
But the fascination of these boxes are their mosaic surfaces. Raised in Russia and trained at the Art Institute of Moscow, Medvedev is a master of intarsia, the labor-intensive lapidary art that flourished in western Europe during the 18th century. The geometric patterns he favors were inspired by the carpets of his homeland, Ashkhabad, Turkmenia, a Russian city near Iran, by the inlay in Middle Asian jewelry, and by the Fabergé he first saw at The Hermitage in St. Petersburg.
Related posts:
Handcrafted wood jewelry boxes
Antique Chinese hair ornaments
More work by featured artists: