Every now and then I get the ear of the ultimate expert on something jewelry-related and ply him or her with questions. I always learn something new and try to pass on the best of it to you. As I do my end-of-year wrap-up, looking over what drew people to this blog, I notice roughly half the top hits were top hits last year as well – and sometimes the year before. Let's face it, gems and jewelry have been around a long time and some of the wisdom that applies doesn't change much year to year.
But there are newsworthy developments. Sometimes, as with blue diamonds, new information surfaces about old material. Other times, new treatments happen to old material, as with glass composite rubies, and it gets passed off on consumers. And then there are the photography posts. That's all about our efforts to capture the world's oldest art form with the world's newest technology. Here, then, are the top hits from my Ask an Expert category in 2012: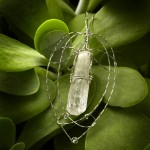 How to photograph jewelry. This series on how to photograph jewelry is a perennial favorite here, probably because it offers tips from the top jewelry photographers in the U.S. and, in some cases, the world. I know most of them personally and I'd like to think that's why they were so generous with their secrets, but it's more likely because they're all really nice, generous people. This was the first in the series. (I recently introduced another series on DIY tips from jewelry makers who have learned to shoot their own jewels.)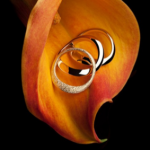 Photoshop tips. Second post in that series goes into greater depth on that all-important aspect of jewelry photography – what happens after you take the shot. People like to say it's all about getting the image right to begin with – and it helps of course if you have your white balance set and (better yet) your camera "tethered" to your computer when you're shooting. But the pros tell me they still spend about as long tweaking on the computer as they do shooting.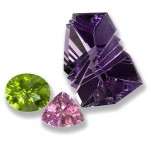 How to photograph gems. This is really specific but anyone who's tried to photograph gems – whether diamonds or colored stones, transparent or opaque – knows how tricky this can be. It's not just about color, it's about reflection. Sometimes it's about lighting what's inside the gemstone rather than turning it into a mirror. Yes, there are photographers who specialize in this particular aspect (gems) and you'll see what I mean when you look at their photos.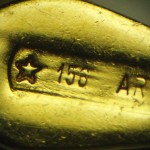 What you need to know about hallmarks. Again, one of those posts that gets more popular with each passing year. I guess I can thank Google for that because a lot of you are apparently googling this topic madly. Judging by the comments on this – 40 and counting! – we are clearly baffled and in need of follow-up posts. This one barely scratches the surface of this huge topic but, given the caliber of the experts interviewed, it's a really good start. (Thanks in particular to Danusia Niklewicz for continuing to weigh in!)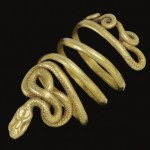 How to buy ancient jewelry for $3000 or less. Oh, who can resist that title? But the truth is – you can buy ancient jewelry for $3000 or less! For a bit more, you can buy absolute treasures. Having just come from the preview of the recent antiquities sale at Christie's New York, I'm still amazed at the accessibility of ancient jewels. Not only does it seem undervalued, they let commoners like me touch them and stare in awe at the fine granulation, woven chain and carved gems created 2,000 years ago. They let us hold them up to our throats in front of mirrors like we were out shopping. It's intoxicating.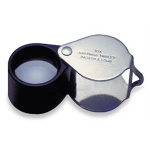 How to buy a jewelry loupe. I noticed in my first year on this blog I was attracting a lot of people looking for… jewelry loupes! Or at least information about them. (Gee, I wonder why?) So I interviewed the woman who wrote the book – or the many books – on gem and jewelry appraising, Antoinette Matlins. Antoinette knows her loupes. In fact, her books usually include a bit in them about how to use the little buggers because, as she will tell you, it's the first thing you need to master if you plan to get serious about this stuff. Get a good loupe. And then, learn how to use it.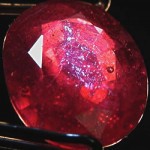 How to spot glass-composite rubies. When the third edition of Antoinette Matlins' gemstone bible
came out in 2010, I asked what the most important development was in the world of colored stones. She didn't hesitate. As it turns out, that problem was no blip on the jewelry radar. This particularly hard-to-detect treatment of rubies is still flooding the mainstream market and being misrepresented – and people are still paying too much for jewelry made from it. In fact, JCK just won an award for a very good two-part series on this problem. They quoted Antoinette, among others.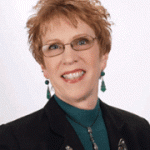 How to spot swapped-out gems in old jewelry. A great example of the perennial wisdom of one of the antique jewelry's industry's shining stars, the late Christie Romero, this post was derived from an interview I did with her about the common practice of replacing missing gemstones in old jewelry – usually with newer stones but sometimes with older ones. This former regular on the Antiques Roadshow tells us what to look for through the loupe – and what to overlook. (Sometimes it matters more than others.)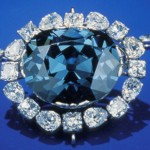 Why blue diamonds are blue. They did it again. Scientists took the Hope Diamond, and several of her lesser-but-still-stunning blue counterparts, out of their cases and tried to unravel the mystery (something to do with boron). This was the story of that noble effort and what it revealed – and failed to reveal. And just by the way, the Hope now has new blue company – the largest cut and polished aquamarine in the world, sculpted by Bernd Munsteiner himself. I just wrote about that one. Be sure to check it out next time you pay tribute to the Hope, which is always worth a pilgrimage to Washington DC.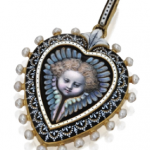 Neil Lane on Renaissance Revival. I don't know if it's Neil Lane of Hollywood fame or the magnificent examples of this 19th-century revival style featured here, but this post gets a lot of hits. Maybe it's a side of this red-carpet jeweler many people don't know about: He is a true connoisseur of antique jewelry and has an amazing collection. I heard him speak once at the Antique Jewelry & Art Conference (aka Jewelry Camp) and approached him afterward to ask a couple reportery questions. He mistook me for someone else and gave me a big hug. As a result, I always think of him as a very warm person.
Related post:
Top 10 jewelry designers on the loupe in 2012
Related products: