I'm heading to the Tucson Gem Show in a couple weeks, to gawk at gemstones in the convention center and shop under big white tents. But there's another lure of Tucson and it has to do with the mountains surrounding the city, the saguaro and prickly pear and big blue skies. I live in the northeast and TGS falls just after the most depressing day of the year. Something to do with low light levels, bad weather, and post-holiday blues.
No surprise that when I did a search for photos I've taken at the Tucson Gem Shows over the years, most turned out to be sun-drenched.
Fortunately for us snowbirds, there is plenty to do outside before, during and after the shows. A good portion of the 45 shows take place in the open air, many within walking distance of the convention center, on the frontage road along I-10 – what we used to call The Strip. If it's a sunny day, you'll find me out there at least part of the time. Here are some shots I've taken of the strip over the years and my favorite post-show adventures.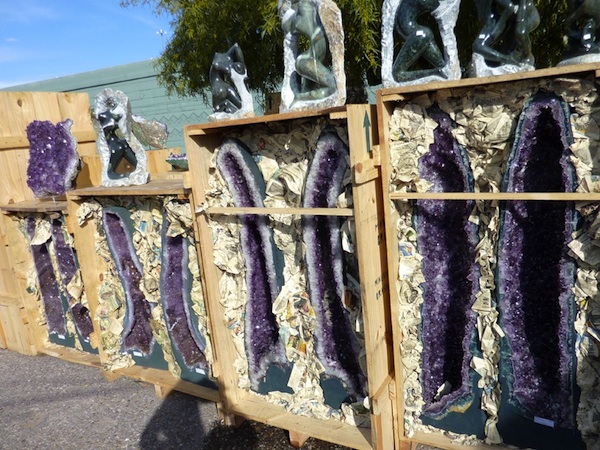 I recommend sticking around after the show ends. You're already there and if you've been working the show, you're probably wiped out. Why rush home? Here are some things I've tried over the years and highly recommend.
1. Learn to ride Western at Tanque Verde Ranch.
Nothing will put you in touch with the Wild West like riding a horse through the saguaro in the Rincon Mountains. I've stayed at Tanque Verde Ranch more than once and it's not your average dude ranch. The staff who teach riding and tend the horses are great fun. While the public space was built around an authentic ranch built in the 19th century – the original rancher was hung by bandits in what is now the card room – accommodations have fireplaces and their own private patios looking out on the desert. You eat meals around common tables, which is a great way to meet your neighbors and trade stories on the day's comedy/drama in the corral.
Plus, there are cute cowboys. 'Nuff said.
2. Book a couple nights at a resort.
Tucson has wonderful resorts tucked into the foothills around the city. Treat yourself to a massage and a five-star dinner looking out on the sunset. I've tried some creative spa treatments at Loew's Ventana Canyon Ranch, Westward Look, the Omni, and JW Marriott Starr Pass, but I'm partial to hot stone massage. Maybe it's staring at stones for days or the combination of texture and heat, but also – little known fact! – the modern version of hot stone massage began in Tucson in 1993. If you get the right massage therapist, they really know how to do this here. I once flew standby from Tucson right after getting one of these. I was stuck in a center seat but my Buddha-like fog of bliss lasted for hours.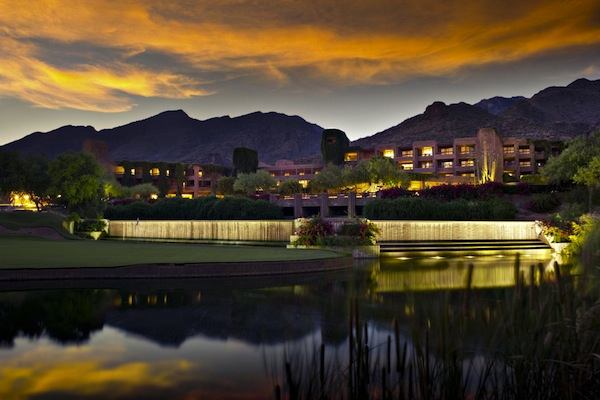 Top shot is of Loew's Ventana Canyon Ranch (courtesy of the hotel). The one below that was my view of the sunset over Tucson from Westward Look one year. #nofilter
3. Go for a hike.
This is, by far, the easiest – and one of the most rewarding – ways to explore Tucson. Hell, you don't even have to wait for the shows to end. There are so many great trails within easy drive of city center, you can just take a morning or afternoon off to do this. Here's a shot of me on one of those trails a few years ago. Actually, it looks like I was a bit off-trail at this point.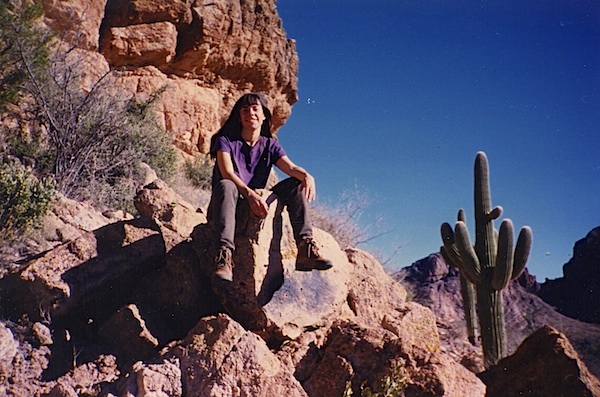 4. Visit the Tucson Botanical Gardens
Here's a great place to learn more about what's growing out there in the desert – or taste some wine. Did you know there's an up-and-coming wine region an hour south of Tucson? If you have time, you can tour the wineries around Elgin and Sonoita. If you don't, the Botanical Garden hosts a wine festival during the first week of February, with tastings and live music.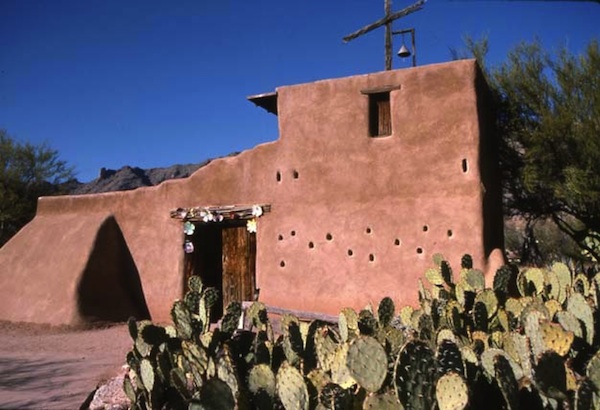 5. Check out the De Grazia Gallery.
I love this little homegrown treasure. Here's a piece I wrote on the gallery and chapel built from scratch by a local self-taught artist. To quote myself: "DeGrazia Gallery in the Sun is perched in the foothills of the Catalina Mountains and surrounded by prickly pear — a sort of grassroots, artistic extension of San Xavier del Bac, that much-visited Spanish Catholic mission founded in 1699 in the middle of what is now the Tohono O'odham reservation, just south of Tucson."
6. Tour the San Xavier mission.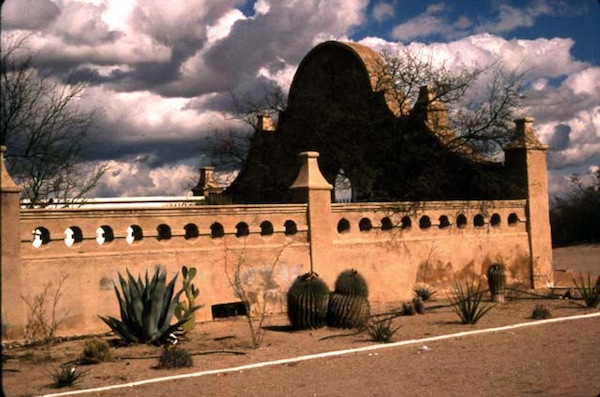 San Xavier is a Spanish Catholic mission that dates back more than three centuries. It's a beautiful place and an important spiritual site for the local community.
And for the truly adventurous…
7. Spend a night in the desert under the stars.
I did this with a friend once, after hearing gem carver Susan Allen compare the desert by moonlight to an underwater seascape. Given Susan's forte was carving scenes like this inside quartz crystals, I don't need to explain why those words lodged in my head. I can now testify: she was not exaggerating. On a moonlit night, the desert outside Tucson looks like the ocean floor through a scuba mask.
But don't take my word for it! See this for yourself, if you possibly can.
P.S. I should probably add that you may wake up in the middle of the night to the eery sound of howling coyotes. This may happen more than once and they may sound different, and somewhat closer, each time. Whether this adds or detracts from your experience, you might want to tuck in close to the sleeping bag beside you. Don't say I didn't warn you.
I've tried everything mentioned here at least once, and loved it. Have I missed anything? Please leave your own recommends, for the show itself and post-show adventures, in the comments.
All photos ©Cathleen McCarthy, except promo shot of Loew's Ventana (courtesy the resort) and Susan Allen's internal carving (courtesy EF Watermelon)
Related products