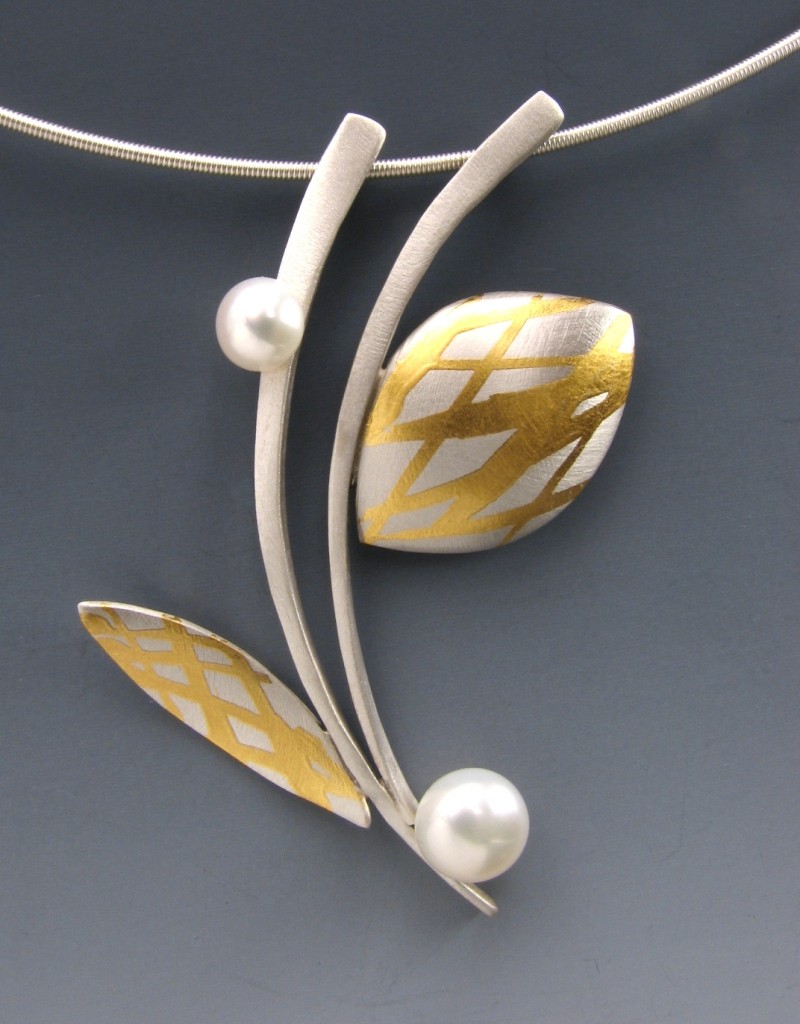 When Judith Neugebauer first tried her hand at die forming in the early '80s, she almost threw her back out.
She was experimenting with a manual hydraulic press at an art center where she was taking jewelry classes. "You had to crank it by hand to build the pressure and I didn't realize you have to do that gradually," she says, "especially if you're using a thick sheet of metal."
Neugebauer had been making jewelry commercially for seven years, after a brief career as a ballet dancer. She was contemplating a switch to ceramics, which she was also studying, but decided to get serious about her jewelry instead.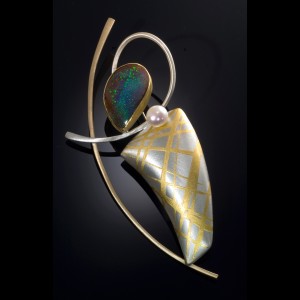 She believes the balance and graceful lines in her designs come from her years as a dancer. "There's a lot of movement in my work."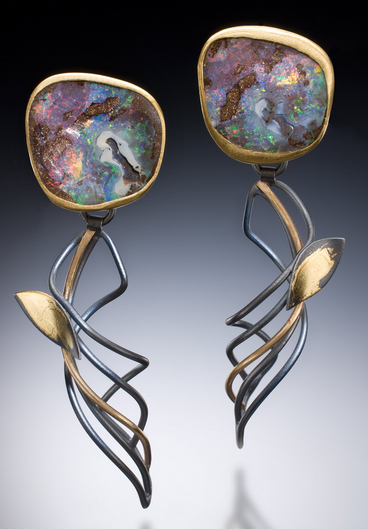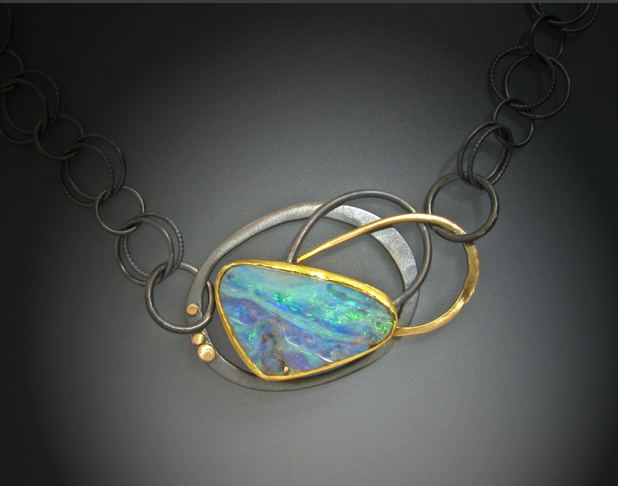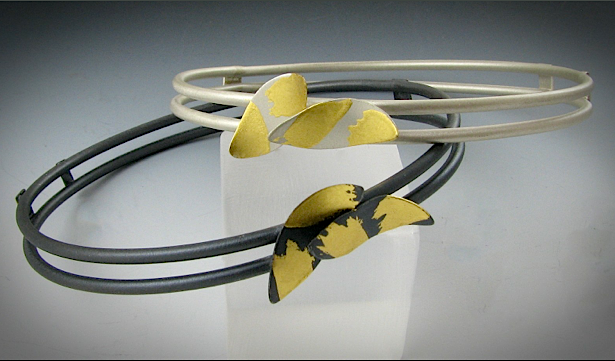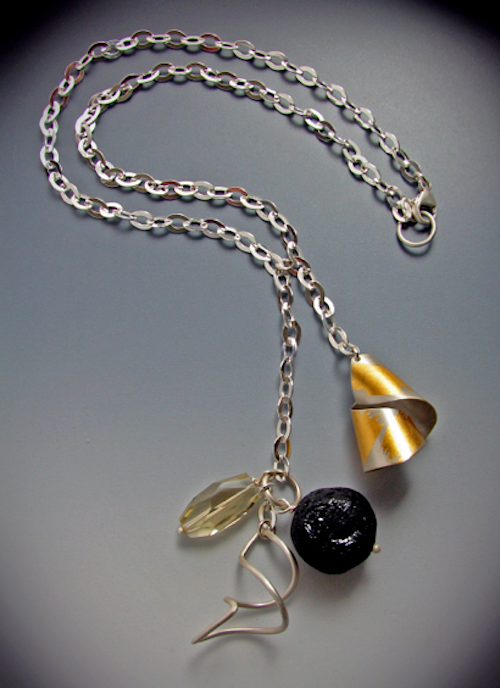 Die forming became an integral part of her transition to art jewelry. "I liked the fact that you could get so much depth and dimension," she says, "and yet still have something lightweight and very wearable."
She attributes the Japanese aesthetic in her designs partly to her study of ceramics, where that influence is prevalent, but believes the balance and graceful lines come from her years as a dancer. "The line and movement you create with your body—I kept that feeling in mind with the metalwork and the surface designs," she says. "There's a lot of movement in my work."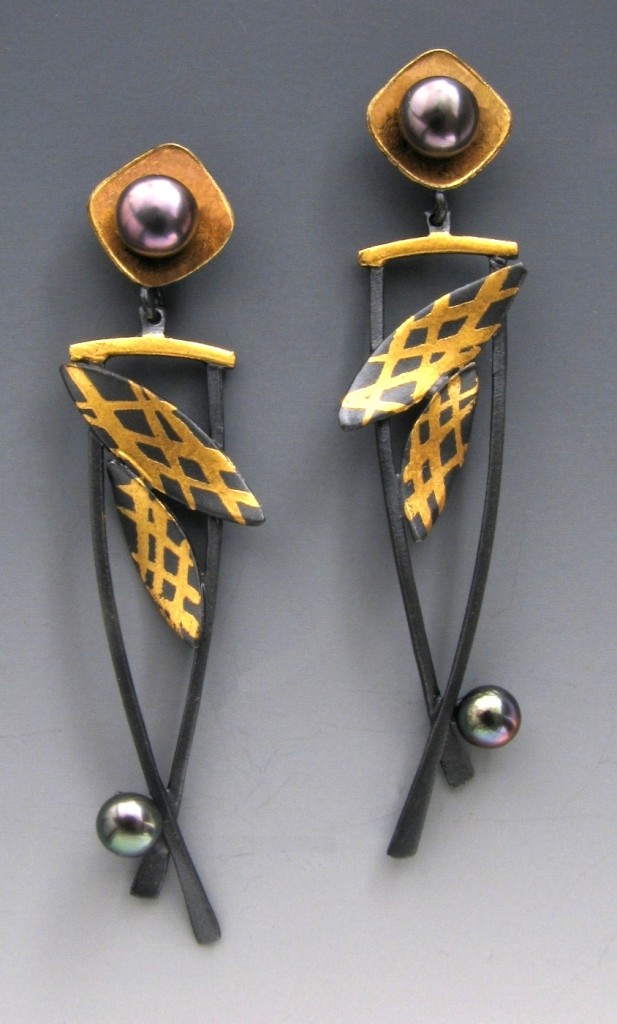 For more than a decade, she produced satin-finished gold-leaf jewelry. Then in 2002, she began experimenting with oxidization, darkening and sandblasting the sterling after pressing her forms, then applying the gold leaf like nail polish.
"I like the drama this creates," she says. "It's very striking to see the gold on the oxidized silver. The key is getting the silver really black."
Neugebauer's designs require a complicated series of processes, ending with 10 coats of lacquer to preserve the finish and protect the gold leaf. Oxidizing can add an hour and a half to the time it takes to complete a necklace.
To see more jewelry by Judith Neugebauer, visit her site.
Related profiles:
Karen Gilbert: science and nature
Cornelia Goldsmith: nature with a twist
Chihiro Makio: tea and flowers
Patricia Tschetter: white hot granulation